VILLAGE LOTS-Calle 12 North Entre 15 Av. & 20 Av.
CASA SANDY

CASA HACIENDA

LAS VENTANAS A 102

Residencias Reef Condo

1 Large Bedroom w/ ample closet space
1 Bathroom w/ glass shower and 2 sinks
Fully equipped kitchen
Gated condominium communtity
Fully furnished
Carved wood furniture
Rooftop terrace has a bathroom
A solarium with infinity pool


Calle 17 Sur between
15 Av. y 15 Av. Sur BisCorpus Christi

3 Bedrooms
1 Bathroom
Fully Furnished
Completely walled and gated
Lovely front porch
Outdoor shower and Garden


3 Blocks to the Ocean!




Calle 7, No. 918, between 40 and 45

3 Bedrooms each with Private bathroom
Fourth bedroom could be used as a study
Enclosed parking & warehouse space
Nice back yard with pool
3rd floor has an office and bathroom
Unique decorative pieces


Fully Furnished!!!




10 AV. BETWEEN 10 AND 12 STREET, DOWNTOWN

3 Bedrooms located on
2 Bathrooms
Newly purchased stainless steel appliances
Granite counter tops and wood cabinets
Tile floors throughout including the
outside terrace
Mini split air conditioning units
Recently painted with
high quality Sherwin & Williams paint


Bonus -12 by 21-foot garage
(a $20,000 value)

$299,000.00 USD

$140,000.00 USD

$595,000.00 USD

$216,000.00 USD
CASA NIKO
50 Ave bis entre Las Calles 17 y 19 Sur

Spacious two story, 4 bedroom, 3.5 bath furnished home in the Independencia neighborhood.
All nice homes surronding this house. Secure location with a garage with automatic opener, space for laundry, a big beautiful kitchen with royal blue tiles and dark wood cabinets and stainless steel appliances. Bar looking into the living room with high ceilings and a lot of windows facing the backyard and patio with bar-b-que grill for outdoor entertainment shaded by a big tree that provides ample protction from the morning sun coming in the 2 story windows. A modern home with American style amenities such as a high pressure water system, dedicated drinking water lines, high ceilings, a pantry and a bathtub.There is a downstairs bedroom with 1.5 bath and the 3 other bedrooms upstairs each with their own bathrooms. Double sinks and tub in master bathroom. Ample closet space and built in shelving throughout the house. There is a stairway to the rooftop going up the back of the house to access services on the rooftop. There is also a nice outdoor shower in the back yard. The back yard is large enough to add a swimming pool.
more photos>>>
****Modern style amenities****
HOT DEAL FOR THE MONTH OF MARCH AND APRIL PRICE REDUCED TO
$224,900.00 USD
Last Month New Listings
VILLAS ZAZ TUN

Residencias Reef Condo

4 Bedrooms
5 Bathrooms
Penthouse with spectacular views
Gated condominium communtity
Decorated with true Caribbean decor
Wrap around balconies
Outdoor dining and hammocks for relaxation
A solarium with infinity pool
more photos>>>


Calle 17 NO. 550 Entre 10 Av. Bis y 15 Av.

Four 1 Bedroom villas
Great rental property
Turnkey building
Walking distance to town and Ocean

Lot size: 2326 sq. ft.




$675,000.00 USD

$250,000.00 USD
RESIDENCIAS REEF BUILDING 3 ·7110

CASA AZORA

CASA TORRES

CASA COLORES

1 Bedroom fully furnished Condo
Kitchen has all stainless steel appliances
Open layout Kitchen, Living room & Bar
King size bed and a great views
The storage room features a washer and dryer
Large patio features a lounger table and chairs
Condo is full of amenties
Patio leads down to the pool and Ocean


Mexican style home
2 Bedroom
2 Bathrooms
Open living room and Kitchen
Laundry room
Beautiful pool with covered patio
Nice residential area near Sams


Lot Size: 273 mts2 = 2,938 sq.ft.

Corpus Christi neighborhood

2 Bedroom
2 1/2 Bathrooms
Master bedroom has a large terrace
Home has 3 other income producing rental apartments with thier own entrances

Corpus Christi neighborhood


2 Level 3 bedroom home
3 Bathrooms
Fully equipped Kitchen
Large terrace upstairs
Palapa downstairs facing the garden
Beautiful pool features a waterfall
TWO blocks to the Ocean!
Partially furnished
Beautiful tile in kitchen with appliances


$265,000.00 USD

$150,000.00 USD

$325,000.00 USD

$225,000.00 USD
AMERICAN COLLEGE

LOS ALAMENDROS APARTMENT

CASA KEVIN
VILLAS COLIBRI APARTMENT
30 Av. known as Pedro Joaquin Coldwell on
Calle 31 Sur entre 25 y 30 Av.

Building remains (no furnishings in the school)
Administative wing has furnishings and a/c
5 offices/bathroom/infirmary/ supply room
Classrooms, computer room, laboratory
Basketball court, fenced football/soccerfield
Grand stands for 100+ people
Kitchen, cafeteria outdoor area

Calle 11 South


3 Story apartment building
6 Apartments total including
Two 2 Bedroom units
Four 1 Bedroom units
Each apartments has a patio or terrace
Kitchen/Dining/Bar and Living area
A/C with mini splits
Units rent between $5500-4500 Pesos


Great investment opportunity!

50 Ave bis entre Las Calles 17 y 19 Sur

One level completely remodeled
3 Bedroom home
2 1/2 bathrooms
Beautiful outside palapa bar
Living area w/full bath on the rooftop
Full size laundry/storage room
Outdoor shower
Hurricane shutters have been added!
Tons of updated amenties
Rinse tank, granite countertops,
new stainless steel appliances,
floor tiles throughout,
New aluminium windows

The sale comes with an island "Thing" car
and 2 new FZ150 Yamaha mopeds

On Avenue Juarez between 60 and
65 Avenues Col. Flores Magon

One office with palapa patio,
a studio apartment
1 bedroom apartment,
One 2 bedroom apartment,
Six 3 bedroom apartments,
Two 4 bedroom apartments
11 units that are rented continuously
with almost zero vacancy
Ea. Fully furnished with laundry/service rooms
Most units are two levels with balconies
Swimming pool is a large 2 1/2 mt deep pool
Complex gated, secure entrance


NEW REDUCED FROM $590,000.00 USD TO


$485,000.00 USD




$350,000.00 USD




NEW REDUCED FROM $225,000.00 USD TO

$210,000.00

USD

NEW REDUCED FROM $1,300,000.00 USD TO

$775,000.00

USD

CASA AZORA
CASA MARTIN
LOT TAPIA
CASA BLANCA #3




Mexican Style Home
2 Bedrooms
2 Bathrooms
Living room, kitchen, well, cistern
Laundry room, a large pool
Patio with beautiful tropical trees


10 North St. Corner at 20th Av.

3 Bedrooms 2 Story Hacienda style home
2 indepedent studio apartments
Apartments have their own private entrances
Apartments stay rented for great income property
4 Blocks from the ocean
5 blocks to the main square
Beautiful garden
Room for a pool


OWNER FINANCING
AND
2 APARTMENTS INCLUDED!

more photos>>>

Calle 1 Sur entre 65 y 60 Av Bis Sur


Two streets from two hospitals
Good sized lot with smalls rooms
Partially constructed
potential TO BUILD A HOUSE
Doctor's offices, OR COMMERICAL storefronts

LOT SIZE 240 m2 (2,700 square feet)


Great investment Lot

Country Club Estate

2 level, 2 bedrooms, 2.5 baths
Furnished very quiet condo
Small upstairs oceanview from bedrooms
Ocean access
Master bedroom has a bay window
with seating area and desk with nice view
beautiful upstairs rooftop terrace
w/ great ocean views



more photos>>>

NEW REDUCED TO


$150,000.00 USD

OWNER FINANCING-
$280,000.00 USD

NEW REDUCED TO

$30,000.00 USD
MAKE AN OFFER!!


NEW REDUCED FROM

$215,000.00 USD TO

$199,000.00 USD
| | | |
| --- | --- | --- |
| CASA ORION | VILLAGE LOTS (PART) | LAS VENTANAS B 102 |
| | | |
| -SOLD- | -SOLD- | -SOLD- |
| | | |
| --- | --- | --- |
| PALMAR 2B | CASA CARIBBEAN | CASA PUEBLO |
| | | |
| -SOLD- | -SOLD- | -UNDER CONTRACT- |
CASA MARAVILLA
CASA MARIA
PALMAR 5E
APARTMENT TULUM
$950 USD + UTILITIES
more photos>>>

Minimum Rate $180.00
Maximum $ 250.00
more photos>>


$250.00 to $170.00 per night
morephotos>>>


$1,200 USD + UTILITIES
more photos>>>

VISTA BONITA
SUITE BONES
CASA KEVIN
CASA MANDARINA
$200 USD per night
$2,400 USD + Utilities per month (Vacational)
more photos>>>
Minimum Rate $400.00 3 nights
Maximum Occupancy 4 guests
more photos>>
WEEK = $950 USD (INCLUDES INTERNET, CABLE, CLEANING ONCE A WEEK)
MONTH (1 to 6 months) = $1,250 USD + ELECTRICITY
more photos>>>

$1500 USD+ Electricity (1 Bedroom)
$1950 USD + Electricity (2 Bedrooms)
more photos>>>

VACATION RENTAL
Costa Del Sol D4
Costa Del Sol D4 is a 3 story 3 bedroom Cozumel vacation rental villa located in the private little oceanfront community of Costa Del Sol. And, because Vista Bonita is 8 miles south of town, it's a very short boat ride to the major dive reefs.
• 3 Bedrooms
3½ Bathroom
• Panoramic Sea View
• Close to Major Dive Reefs
• Dive Boat Pickup on Site
• Beachfront Community
• Oceanfront Infinity Freshwater Pool
• Community Oceanfront Jacuzzi
• Fully Air-conditioned
• Ceiling Fans
• Gourmet Kitchen
• DVD Player
• CD Player
• Maid Service (optional)
• Satellite TV
• Internet Wireless, wi-fi Access
• Bedding: 2 kings, 1 queen, double sleeper sofa
$200.00 nightly
Check out our NEW Brochures with all featured New Listings and New offers! Pick one up at our office or at any of these locations:
-Studio Blue -Coffee Bean-Zermat -Panchos Backyard
-Kinta -Rock and Java -Oasis Animal-Casa del Mojito-Al pie del carbón I-II-Costa del Sol D4- Aldora-Jeanies Waffle house-Dentista Erives-Hostelito-Isis.
A RELAXED, CARIBBEAN-ISLAND
RETIREMENT WITHOUT THE HIGH PRICE TAG
By: Donald Murray | InternationalLiving.com
A well-known cruise ship and dive destination, Cozumel, the island dubbed the Island of the Swallows offers sugar-sand beaches and warm, clear waters teeming with brightly colored fish…temperatures in the low- to mid-80s F, with blue skies, gentle breezes, and over 225 hours of sunshine each month on average.
Throw in amazing, fresh food, more recreational opportunities than you can shake a snorkel at, and a great-value lifestyle, and Cozumel just may be your retirement bulls-eye. This tropical lifestyle can be yours for about $3,000 a month, all-in…far better value than most Caribbean-island hot-spots.
Cozumel is a perfect blend of laidback island life with tons of activities to enjoy. Here you can have as relaxed or active a retirement as you want. You can park yourself on a perfect stretch of white-sand beach for the day, listening to the waves as you read the latest best-seller, or don a snorkel to explore the world's second-largest reef system, just offshore. Clear waters make it easy to see (and photograph) sea turtles, rays, and colorful clown fish. You can even make arrangements to swim with giant whale sharks.
Lying only 12 miles off the coast of Mexico this island is about 30 miles long and 10 miles wide. But this small space has a lot packed into it. With over 300 restaurants, delicious meals of all varieties are easy to find. You can buy a couple of fish tacos for about $5 and wash them down with a $2 local brew, or splurge on an elegant steak and lobster dinner by the sea.
The bulk of the island's population calls the main city home. There is a busy malecon, or main road, running along the shoreline near the ferry terminal and cruise ship docks. Arriving by boat, you'll find a vast array of tourist-oriented shops, restaurants, and bars. A few blocks inland will put you into local neighborhoods, where small houses and apartments line the streets and groups of uniformed children walk to and from school.
Raise your eyes and you'll note luxury condo buildings along the horizon, offering all the contemporary amenities.
Long-term rentals, while sometimes hard to find, can be had for $450 to $1,500 or more a month. The price depends on size, location, view, the condo's condition, and furnishings.
Locals and tourists alike prefer motor scooters and various off-road vehicles to scurry around the island. Scooters are cheaper, easily parked, and (using appropriate safety gear) can be safe and fun. Walking and taking taxis are also options.
The island of Cozumel also offers world-class shopping, with everything from precious gems to handmade artisan clothing and pottery, as well as all your daily essentials. The area along the waterfront is dense with small shops and some larger stores.
Food and all other consumables are shipped to the island (making them somewhat more expensive than on the mainland), and fresh water is provided by several desalination facilities. For your healthcare needs the island has several good medical clinics and two small hospitals.
If an island retirement is what you're looking for, Cozumel offers a very nice, retired life among a thriving expat community.
When: April 16th & 17th
The "Aeroshow Cozumel" is an international event that has taken place since 2010, at The Drivers' Club Cozumel Island in the aerodrome Captain Eduardo Toledo Parra, is a 100% family and free event .
Showing professionalism and expertise in the heights of the great acrobats drivers participating in the "Aeroshow Cozumel".
This event takes place exhibition of model airplanes, exotic sports cars, motorcycles, parachuting, aerobatics and a special flight of the Mexican Air Force
As is tradition on Saturday the pilots will be practicing, and Sunday at 10:00am the Air Show will begin.
It has also been broadcast on national and international television, including can proudly mention, News Televisa with Carlos Loret de Mola, PropulsionTV and countless mentions in various media as both Written Press Radio and Television.
Playa Azul Invitational
The Playa Azul Invitational -formerly the Playa Azul Open- has become a tradition amongst our repetitive guests. Held every year during the last week of April, this golf tournament gathers our most enthusiastic guests and many local players for two days of golf and fun. In fact it were some of our guests who started this tournament which celebrated its ninth year and which, due to its success is now limited to a field of 80 players.
The tournament itself is played using a modified Stableford system and starting this year there are five categories.
The 2016 tournament will be played the 18th and 19th of April so make sure to mark your calendar, we advise you to check our website for conditions and registration formats.

Living in Mexico has long been popular with those who live north of the border. It is a popular place for holidays - especially with those looking for some winter sun and is also a popular retirement destination for Americans due to its close proximity to the US. The country boasts beautiful beaches, fascinating attractions, friendly locals, an all year round good climate, low cost of living and a good quality of life for all who travel there.
Mexico boasts one of the strongest economies in Latin America and also has a very strong trade agreement with the US. The capital, Mexico City, is growing at an impressive rate and now boasts excellent opportunities for all budding entrepreneurs. There is however a big gap between the rich and poor and a fine line between survival and poverty. However, in terms of international business, the country is ranked second highest out of all the Latin countries in terms of high income. The cost of living in Mexico is also very cheap, which means that many expats living here can enjoy a lavish lifestyle.
April weather in Cozumel


From March until May, spring rolls dry with average temperatures rising from 80°F to 86°C towards June, with highs around 89°C. The night-times also linger in the mid-80°F range. Spring is actually the driest time of the year so there will be no rain storms interupting your outdoor fun!




(987) 869-2345
(987) 869-1244
(987) 869-0476
USA 214-230-6601

OFFICE HOURS MONDAY TO FRIDAY 9 TO 5 PM
OTHER TIMES BY APPOINTMENT
Cozumel Living has relocated & have a new number!
NEW MX# : 869-0476 but please remember our US# 214-230-6601 that we can be reached at M-F 9 to 5 and Sat. 9 to 1 pm.
Come check out our new office, we are still located at the same address but next door to the old office!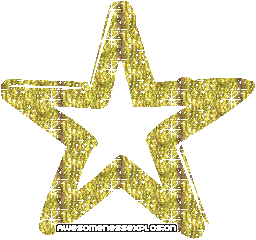 Meet Our Team!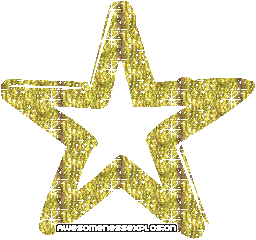 We would like to welcome TWO new team members to the Cozumel Living Team!
Nancy Edwards

Broker

Joni Thadani

Office Manager

Stephanie Baqueiro

Office assistant

Heather Sherman

Web Administrator

Nancy Murray

Agent

Cinthya Vazquéz

Rental Agent

Doug Pickett

Agent

Karan Thadani

Agent
For more information About Us... click the link http://cozumelliving.com/contactUs.htm