\
VILLA LAS GLORIAS
Carretera Costera Sur Km.14+50

Furnished 5 Bedroom 4 1/2 Bathroom
Beachfront home
1 bedroom bungalow/caretakers cottage located at the entrance gate
Beautiful artwork throughout
Swimming pool with palapa covered deck, with plenty of space for entertaining inside and out
Laundry room with washer/dryer, central air conditioning, water purification, softeners, pressure system, and many other amenities including 2 car covered parking
Sandy beach just outside your back door
Beach clubs that rent jet skis, have water sports, and restaurants.
This prime rental location rents regularly for $4,000/week

NEW REDUCED FROM $1,500,000 USD TO $1,200,000 USD
MAKE US AN OFFER!!!!
Last Month New Listings
CASA CASACADA & TOWER HOUSE

CASA FIESTA

CASA JACK + 3 APARTMENTS

CARRIE GARAGE + LOT

15 Av. #425 located between Morelos & 5 Av.

CASA CASADA
3 Bedroom 3 Bath Villa
Living/dining/kitchen faces the pool with nice waterfall, a jacuzzi and plenty of sitting space outdoors
Private bedrooms
2nd floor Master bedroom with large balcony
Garden with rich tropical plants

TOWER HOUSE
4 Levels offering a view of the ocean from the rooftop jacuzzi
Living room/dining/ Kitchen are located on the 2nd level

CARRIE'S GARAGE + LOT - 4,235 s.f. total
$170,000.00 USD

Felipe Angeles Av. Entre Calle 17 Sur Bis y Calle 21 Sur, Col. Independencia

These are 2 properties One on the lower level with one bedroom and One on the
2nd level with 3 bedrooms then the gorgeous palapa covered rooftop area available to both levels and the pool and garden on the lower level
Nice granite cabinet tops in the kitchen, a dining room, and a living room with sliding glass doors out to the patio and the pool
Walk in Master closet with built-in shelves
The rooftop has gas top range sink, and grill with a bar kitchen area and lots of seating
View of the ocean and cruise ships

Casa Fiesta is large enough for TWO families.

Lot Size: 3,400 s.f.

65 Av. Bis between Calles 13 & 15 Sur, Col. Marvilla

3 Bedrooms
Downstairs is a nice big living room, dining room with built in bar, kitchen, pantry, and storage closet.
1/2 bath and stairs to the 3 bedrooms and 2 baths

Each bedroom has a balcony terrace

When you enter the front gate, there is a one bedroom apartment to the right, another in the back, and another upstairs making this
an excellent property to live in and have rental income.
HOUSE IS FURNISHED

Lot Size: 4,000 s.f.


15 Av.corner with Morelos Av, Centro




Double car garage built in the front of the lot

There is a large room upstairs that can be converted into an apartment
The garden has a palapa but is also constuction ready


Lot Size: 7.50 meter x 48.75 meter lot
(25 ft. x 164 ft. long lot)

$490,000.00 USD

$275,000.00 USD

$325,000.00 USD

$170,000.00 USD
CASA LAS FLORES
PENINSULA 11A & 11B
CASA CARRILLO

South Coast Highway Kil 14.5

3 Bedroom
3.5 Bathrooms
*Additional private guest apartment including
Bedroom, living room, dining, kitchen, bathroom
Bedrooms face the beautiful azul crystal clear waters
Living room is double high ceilings
double car garage, a workshop,
outdoor shower and dressing room
There is a built in barbque grill at the Pool
Stone walkway with hand railing down to a
small sandy area and entrance to the ocean
**Fully furnished**

Large condo with private elevators to 11th floor
South Coast Highway Kil 14.5

8 Bedrooms
Patio balcony all across the front, new
Inverter minsplits in every room
Dining Room has formal dining for 20 people
Fully appointed kitchen with top of the line appliances
Bar area has dishwaher for crystal
wine refrigerators
Large office with storage
The views are breath taking!


Rents well at $11,000 per month

<<<watch movie>>>

FINANCING AVAILABLE
$15,000 USD BONUS TO SELLING AGENT!


Calle 8 is located between 50 and 55 Sur,
and bordered by 25 and 27 Sur.
San Miguel II Neighborhood

2 story home offers 4 Bedrooms
Living Room, Dining Room,
Kitchen, 2.5 Baths, Laundry Room
Mini-splits Air Conditioning,
Jacuzzi Tub in Master
Parking for 2 Cars,
1/2 Block to School & Aki Supermarket
Unfurnished,

GREAT FINANCING - 50% DOWN
2-3 YEAR FINANCING




Charming local park with beautiful
flamboyance trees


NEW REDUCED FROM $1,700,000.00 USD TO


$1,400,000.00 USD

NEW REDUCED FROM $1,700,000.00 USD TO


$1,375,000.00 USD

NEW REDUCED FROM


$119,000.00 USD

TO


$99,900.00


SPECIAL OFFER!!

CASA NIKO

CASA TURQUESA
CASA SHIRLEY

CONDO EL TURIX

50 Ave bis entre Las Calles 17 y 19 Sur


Spacious 2 Story home
4 Bedrooms
(3 bedrooms upstairs & another bedroom/office downstairs with 1/2 bath)
3 1/2 Bathrooms
Beautiful kitchen w/ stainless steel appliances
Bar looking towards living room
Living room has high ceilings and large windows
Ample closet space throughout home
Stairway to rooftop up the back of the house
Nice outdoor shower
Fully Furnished

more photos>>>

****Modern style amenities****

Room to add a swimming pool!

GREAT FINANCING - 50% DOWN
2-3 YEAR FINANCING

Corner of Calle 4 and Calle 27
in San Miguel II

Furnished 3 Bedroom 2 Bathroom
2 Story level home
Enclosed garden
Balcony terrace
Beautiful woodwork and carved bedroom doors
Garden tub and walk in shower


65 Av. South between
Calles 13 y 15 South


Nice large home
3 Bedroom home
2 1/2 Bathrooms
Living Room, Dining Room, Open Kitchen
Mini-Split air conditioning in all rooms
Home has been a long-term rental
Large roof with terrace
Cover parking for two cars


25 AV at the corner of 17
CORPUS CHRISTY


Nice Two Bedroom, 2 Bath
2 Level condo
Located in front of the Corpus Christi Park
Level One- has Kitchen, Living/Dining room, Bedroom, and Bath
Level Two- there is another bedroom and bath with laundry room and jacuzzi,
Terrace where you have amazing views to town and an ocean glimpse.
The complex has 7 units with a shared pool



Fully Furnished!

NEW REDUCED FROM $210,000.00 USD TO


$199,999 USD

NEW REDUCED FROM
$99,000.00 USD TO


$94,900.00 USD

NEW REDUCED FROM

$165,000.00 USD

TO

$149,900.00

USD

NEW REDUCED FROM $180,000.00 USD TO


$140,000.00 USD
CASA COLORES

CASA SANTA FE & CASA CHRISTI

CASA ORION

VILLAGE LOT 1 & 2 PART
(Many remaining)

-UNDER CONTRACT-

-UNDER CONTRACT-

-UNDER CONTRACT-
| | | | |
| --- | --- | --- | --- |
| LOT LIZ | VILLAS ZAZ TUN | CASA MOET | CASA BONAVENTURE |
| | | | |
| -UNDER CONTRACT- | -UNDER CONTRACT- | -SOLD- | -UNDER CONTRACT- |
LV 102 A
-UNDER CONTRACT-
PALMAR 8G
CASA MONTEJO
PALMAR 5E
COSTA DEL SOL D4
$1,175 USD Weekly
more photos>>>

LOW SEASON NIGHT= $110 USD

LOW SEASON WEEK= $500 USD

HIGH SEASON NIGHT= $125 USD

HIGH SEASON WEEK= $540 USD

$250.00 to $170.00 per night
morephotos>>>


$300 USD/ Night
more photos>>>

CASA ARENA
LA TERRAZA SUITE
VILLA COZUMEL "B"
CASA MANDARINA

Low Season $160 USD night / 3 nights min.

High Season $190 USD night / 3 nights min.


more photos>>>
Minimum Rate $400.00 3 nights
Maximum Occupancy 4 guests
more photos>>

LOW SEASON NIGHT= $75 USD (min.3 nights)
LOW SEASON MONTH = $1,400 USD
(Utilities Included)
HIGH SEASON NIGHT= $90 USD (min.3 nights)
HIGH SEASON MONTH = $1,600 USD
(Utilities included)


more photos>>>

$1500 USD+ Electricity (1 Bedroom)
$1950 USD + Electricity (2 Bedrooms)
more photos>>>

VILLA BONITA
Corpus Christi neighborhood
Vista Bonita is a 3 story 3 bedroom Cozumel vacation rental villa located in the private little oceanfront community of Costa Del Sol. And, because Vista Bonita is 8 miles south of town, it's a very short boat ride to the major dive reefs.
Enjoy The Luxury Of a Private Townhome Without Sacrificing The Benefits Of a Resort!
• 3 BDRM / 3 recámaras
3½ BATH / 3 baños completos y 1 medio baño
• Panoramic Sea View/ Vista al mar
• Close to Major Dive Reefs / Cerca de los mejores arrecifes
• Dive Boat Pickup on Site / Muelle con acceso a embarcaciones par air a bucear
• Beachfront Community / Villas en la playa
• Oceanfront Infinity Freshwater Pool / Alberca con vista al mar
• Community Oceanfront Jacuzzi / Jacuzzi frente al mar
• Fully Air-conditioned / equipado con aire acondicionado
• Ceiling Fans / ventiladores de techo
• Gourmet Kitchen/ cocina equipada
• DVD Player
• CD Player
• Maid Service (optional) / servicio de limpieza (opcional)
• Satellite TV
• Internet Wireless, wi-fi Access / Internet inalambrico
• Free Phone Service to U.S. & Canada / Linea telefonica con llamadas gratis a U.S.A y Canada
• Linens and towels included (except beach towels) / Sábanas y toallas incluidas (exepto toallas de playa)
• Bedding: 2 kings, 1 queen, double sleeper sofa
• Maximum Occupancy: 8 guests/ Ocupacion maxima para 8 personas
• No Smoking (Smoking on terraces only) / No fumar ( solo en terrazas)
$3,000.00+ Utilities USD/Mo. Minimum Rate $200.00 USD per night
Common Cozumel Real Estate Question  
from Cozumel Living Real Estate
It's not always location, location, location. Often the biggest hurdle local Real Estate Agencies have to jump is that one money question: "How easy is it to get a mortgage in Cozumel?"
Many times, the answer to this question is the only thing that will determine whether or not the transfer of property even happens.
Things are different here than in many other markets. It is cash-based, with bank-to  bank transfers the normal way of closing real estate transactions. Mortgages are not readily available. While there is an occasional seller that might negotiate and self-finance, that scenario is rare.
This most often leaves the buyer to his own resources, and while many do have retirement or investment funds available, not everyone has the ability, on their own, to secure the funds necessary for a purchase. Are there any solutions to their dilemma?
A couple of possibilities come to mind.
Thinking about moving to Cozumel when you retire. 
If you aren't ready to live in Cozumel full-time yet, purchasing a vacation rental property may be the route to go.  That way, the rental income more than covers the maintanence and expenses of ownership.
Or try purchasing with others in Fractional Ownership.
This would be where like-minded individuals contract together to purchase a single property and share it, according to their interests and availability. Percentage of investment and time/periods of use would be agreed upon by all involved ahead of time. A bit more complicated than a single owner purchase, to be sure, but it can be a viable option.
The third is Lease with Option to Buy.
While not an outright sale and where a non-refundable earnest money deposit needs to be put down, this can benefit both the buyer and the seller. It sets up an agreement for terms of the purchase price, and how much of monthly rent will be applied when the option to purchase is excercised. This allows the buyer to actually live in the house, experience it and the neighborhood, and it gives the seller a steady income leasing to a tenant that is motivated to take care of the property.
Certainly, however it happens, investing in either a retirement villa, a vacation/rental property, or a home or lot in Cozumel is a great investment!
Bob's paving solution only possible in MX
Bob's paving solution only possible in MX
Bob's paving solution only possible in MX
Bob's paving solution only possible in MX
5 NEW HOMES WITH POOLS OFF AIRPORT BLVD.

Coming 2017-2018 - Contact us for details on pre-sale!
Index ranks Mexico as 2nd happiest country
Index ranks Mexico as 2nd happiest countr
EL CEDRAL FESTIVAL
(April 26 to May 5, 2017)
If you are looking to experience real Mexican culture while in paradise, travel to Cozumel during April 26th - May 5th. Each day during the festival there will be a horse race, festive dances performed and local muscians. So many activities will be offered at no cost through out these days so make sure to check a calender so you do not miss out!
Happy Easter/Semana Santa "Holy Week"

The Easter season begins on Miercoles de Ceniza (Ash Wednesday)
and continues through Cuaresma (Lent), the 40-day period until Semana Santa (Holy Week).
Semana Santa (Holy Week) begins on Domingo de Ramos (Palm Sunday) Holy Week is a national holiday in Mexico with all schools and many companies closed during those day.
April weather in Cozumel

The best time to visit Cozumel is from March to June, when the island enjoys daytime temperatures around 90 degrees Fahrenheit and nighttime temperatures in the mid-70s. Winters are slightly cooler, with temperatures ranging between the upper 60s and the lower 80s.




(987) 869-2345
(987) 869-1244
(987) 869-0476
USA 214-230-6601

OFFICE HOURS MONDAY TO FRIDAY 9 TO 5 PM
OTHER TIMES BY APPOINTMENT
Cozumel Living has relocated & have a new number!
NEW MX# : 869-0476 but please remember our US# 214-230-6601 that we can be reached at M-F 9 to 5 and Sat. 9 to 1 pm.
Come check out our new office, we are still located at the same address but next door to the old office!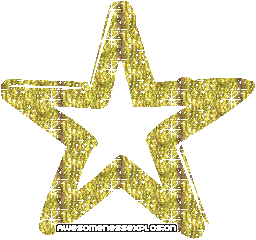 Meet Our Team!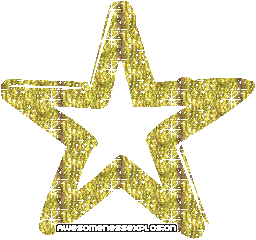 Nancy Edwards

Broker

Doug Pickett




Agent

Stephanie Baqueiro

Office Administrator

Heather Sherman

Web Administrator

Nancy Murray

Agent

Cinthya Vazquéz

Rental Agent

Laura Moreno

Rental Agent

Francsico Ramos


Agent

Adiel
Jimenez


Runner
For more information About Us... click the link http://cozumelliving.com/contactUs.htm