North coast road, Country Club Estates

Large condo with private elevators to 11th floor
8 Bedrooms
Patio balcony all across the front, new
Inverter minsplits in every room
Dining Room has formal dining for 20 people
Fully appointed kitchen with top of the line appliances
Bar area has dishwaher for crystal
wine refrigerators
Large office with storage
The views are breath taking!

Rents well at $11,000 per month
$1,700,000 USD
VILLA LAS GLORIAS

Carretera Costera Sur Km.14+50

Furnished 5 Bedroom 4 1/2 Bathroom
Beachfront home
1 bedroom bungalow/caretakers cottage located at the entrance gate
Beautiful artwork throughout
Swimming pool with palapa covered deck, with plenty of space for entertaining inside and out
Laundry room with washer/dryer, central air conditioning, water purification, softeners, pressure system, and many other amenities including 2 car covered parking
Sandy beach just outside your back door
Beach clubs that rent jet skis, have water sports, and restaurants.
This prime rental location rents regularly for $4,000/week

$1,500,000 USD
Highway Costera Sur Km. 7.8 South Hotel Zone



Starting at $290,000.00 USD


Cozumel hasn't had any new condo construction in over 7 years.
Here is your opportunity to buy PRE-CONSTRUCTION a new 2 bedroom, 1900 s.f., oceanfront condo south of town off old highway close to the Chankanaab National Park by great snorkeling!! Prices start at $290,000. Only 2 remaining in a building of 6 levels, 2 condos per floor. One left on 3rd level north end and ground level by the pool, south end. GET YOURS TODAY!!!
CASA ENCANTADA

TORTUGAS #7 MARE




20 Av. Bis #398 esquina Calle 23 Sur

2 Bedroom

2 Bath

1 Level home next to Corpus Christi neighborhood
Corner Lot

Fresh water well

Coconut trees, tropical plants, shaded lanai porch
covered parking
Back yard is perfect to add a Pool

85 Avenida between Hidalgo and Calle 7 Sur

3 bedrooms
2.5 bathrooms

New modern design with yard in front
Pool, inside fountain

Beautiful kitchen cabinets
Light airy closets

Downstairs bedroom with patio
Large bathrooms

Desk/office area
Mini-split airconditioning.

 
2,769 s.f.


Independencia, few blocks from 30th avenue

2 Bedrooms
2 Bathrooms
Unfurnished
Full time gardner,
security gates
beautiful pool
Low monthly maintenance dues



$160,000.00 USD

$290,000.00 USD

$99,000.00 USD
Last Month New Listings
HACIENDA MONTE CRISTO #9

CASA SANTA FE




North coast road, Country Club Estates

Condo located on the 2nd floor
1 Bedroom, 1 Bathroom
Bedroom has a beautiful balcony
Beautiful kitchen w/ tile backsplash
Built-in Stove top and oven
Nice wood fixtures and cabinets
Mini-splits in all rooms
Pool, Roof-top grill, common area
On-site parking included

Very nice grounds within the Estates!

**Steps from the prestine sandy beaches!**


Corpus Christi neighborhood

2 Bedrooms
2 Bathrooms
Single bodaga can be used as ample storage
Central A/C
Modern full service kitchen
Comfortably furnished
Short walk to Chedraui and Mega Superstores
and the Ocean!


Very unique duplex!


Corpus Christi neighborhood

2 Bedrooms
2 Bathrooms
Single bodaga can be used as 3rd room
Central A/C
Modern full service kitchen
Furniture was completely refurbished
Comfortably furnished
Short walk to Chedraui and Mega Superstores
and the Ocean!


Very unique duplex!

$159,000.00 USD

$100,000.00 USD

$95,000.00 USD
LOS ALAMENDROS

CASA TORRES +3 APTS.

LOTS MARIE
CASA MARINA

Calle 11 South
3 Story apartment building
6 Apartments total including
Two 2 Bedroom units
Four 1 Bedroom units
Each apartments has a patio or terrace
Kitchen/Dining/Bar and Living area
A/C with mini splits
Units rent between $5500-4500 Pesos
Great investment opportunity!

5A Avenida Sur y Calle 21 Sur


Two-story home on a corner lot
Property is only 1 block from the ocean
Main house has 2 Bedrooms and 2.5 Baths
including Large master bedroom with terrace
Open concept living room, dining room,& kitchen
Kitchen/Dining/Bar and Living area
A/C with mini splits and automatic gate
3 Independent apartments always rented due to the location.


Fully Furnished!

50 Ave bis entre Las Calles 17 y 19 Sur

This is your opportunity to invest in big
lot which is hard
to find in Cozumel in town.
There is a road planned to access the lots.
Owner will provide the drainage pipes
and bring Electricity in.


MOTIVATED SELLER!!

15 North Av. With 8th and 10th
North Street, Downtown

1 Bedroom + Studio
1 Bathroom
Open floor plan
Apartment in back of the house
Only 3 blocks from the ocean
Beautiful Huaya tree
Great investment property!

NEW REDUCED FROM $450,000.00 USD TO


$350,000.00 USD




$299,000.00 USD




NEW REDUCED
3 Lots sized at : 12m x 40m =480 m2 $75,000 USD each


1 Lot size: 15m x 40m =600 m2


$93,750 USD


NEW REDUCED FROM $115,000.00 USD TO


$94,000.00 USD

CASA SUSY + LOT SUSY
CASA MARTIN
LOT LIZ
CASA 35

Calle 11 At Av. 80 Bis

4 big bedrooms
3 large bathrooms
Large living room
Large kitchen, Dining room, living room
Outdoor covered patio in back
Balcony patio upstairs
Double car parking garage in front
Large storage room/bodego in the backyard
Jacuzzi tub in the back yard

Large lot included in the sale


10 North St. Corner at 20th Av.

3 Bedrooms 2 Story Hacienda style home
2 indepedent studio apartments
Apartments have their own private entrances
Apartments stay rented for great income property
4 Blocks from the ocean
5 blocks to the main square
Beautiful garden
Room for a pool


OWNER FINANCING
AND
2 APARTMENTS INCLUDED!

more photos>>>

10AV. entre 15 y 17 Andrés Q. Roo


Nice, high corner lot in Corpus
Great place to build your home as a residence
Located next to a nice home
Americanized neighborhood
In the great Corpus Chrisit neighborhood



Empty Lot - 12 x 18 meters = 216 m2
40' x 60' = 2,420 s.f.


10 Av. To 10 Av. Bis entre
Calles 13 & 15 S

2 Bedrooms + Studio
1 Full Bathroom
Kitchen, Dining area and Living room
Laundry room
1 Indepedent store with half bathroom
Large backyard
1 car parking space

Large lot perfect for a starter home!
-Unfurnished
more photos>>>

OWNER FINANCING-
$280,000.00 USD or
CASH PRICE $255,000.00 USD

NEW REDUCED FROM $120,000.00 USD TO

$89,000.00 USD
| | | |
| --- | --- | --- |
| LOT PAM | VILLA FONTAN | VILLAGE LOTS (PART) |
| | | |
| -SOLD- | -SOLD- | -UNDER CONTRACT- |
| | | | |
| --- | --- | --- | --- |
| CASA AZORA | CASA PUEBLO | CASA RICHELLE | CASA CARDINAL |
| | | | |
| -SOLD- | -UNDER CONTRACT- | -SOLD- | -SOLD- |
PALMAR 8G
LAS VENTANAS B102
PALMAR 5E
COSTA DEL SOL D4
$1,175 USD Weekly
more photos>>>

May 1, 2016 – October 31, 2016
$145 per night or $1,000 per week
more photos>>


$250.00 to $170.00 per night
morephotos>>>


$3,000.00 USD + ELECTRICITY
more photos>>>

VILLAS COLIBRÍ
LA TERRAZA SUITE
CASA ORION
CASA MANDARINA
MONTH (1 to 3 months )May to Oct= $950 USD + Electricity
more photos>>>
Minimum Rate $400.00 3 nights
Maximum Occupancy 4 guests
more photos>>
$800.00 USD/ Mo.
more photos>>>

$1500 USD+ Electricity (1 Bedroom)
$1950 USD + Electricity (2 Bedrooms)
more photos>>>

APARTMENT TULUM
Corpus Christi neighborhood
• 1 Bedroom with flat screen TV
•1 Bathroom with bathtub andseparate glassed shower
• Living room with flat screen TV
• Dining room
• Laundry room with washer and dryer
• A/C in bedroom & Living room
• Includes Internet and cable
• Completely Furnished
SPECIAL!!!!!

1/2 price discount!
REDUCED to $11,000 pesos per month
Check out our NEW Brochures with all featured New Listings and New offers! Pick one up at our office or at any of these locations:
-Studio Blue -Coffee Bean-Zermat -Panchos Backyard
-Kinta -Rock and Java -Oasis Animal-Casa del Mojito-Al pie del carbón I-II-Costa del Sol D4- Aldora-Jeanies Waffle house-Dentista Erives-Hostelito-Isis.
MEXICO LIFE - HGTV FEATURING COZUMEL LIVING!

Cozumel Living Real Estate will be featured in a second exclusive HGTV show.
Check the website for upcoming airings!
http://www.hgtv.com/shows/mexico-life

AUGUST 7, 2016

What is Oceanman?
Oceanman is the only International Championship in Open Water Swimming designed by swimmers, for swimmers.
Sport, competition, tourism and nature embrace each other in a new way to enjoy open water swimming.
The competition is held at each venue in three distances:
1.- OCEANMAN (between 6 km & 14 km) 2.- HALF OCEANMAN (between 3,5 km & 5 km)
3.- POPULAR (between 1 km & 2 km)
In 2016 the Oceanman International Championship has four point scoring races, (Palamós, Lake Orta, Cozumel, Tabarca) and the final in Benidorm.
Qualification System: The first 10 women and first 10 men classified in each category, in each race before Benidorm, in both OCEANMAN & HALF OCEANMAN, will automatically pass through to the Oceanman Worldwide Championship final in Benidorm.
You simply have to classify in just ONE of the qualifying races to participate in the Oceanman Worldwide Championship. It is not necessary, under any circumstances, to participate in all of the qualifying races of the championship.
Sea Turtle Workshop
Be apart of an event in Cozumel you will never forget!
June marks the beginning of the sea turtle workshop. In 2006 the Committee of Brigades began allowing volunteers to participate in the turtle salvation program. What that means for tourist visiting the island during the months of June-November, or locals wanting to be a part of such a rare experience, is now you can get involved! Sign up to attend the Night conservation workshop which will be approximately 3 hours from 9:00pm - 12:00am. Watching baby turtles emerge from their nest to make their way to the ocean is an event in Cozumel you would never forget! Please be aware anyone traveling in the nesting areas after dark could be asked to leave by the local police or military personnel. They are instructed to make sure no distrubances are made to the volunteers or turtles, be please cautious of the guidelines during turle nesting season.
To sign up for the workshop visit:
http://www.wanderlandtravel.org/reservations-cozumel.php#reservations

COZUMEL LIVING'S MASCOTS

We thought we would share our vistors that hang out bathing in the sun at the Cozumel Living office!!

Meet Igua he loves eating bananas!

August weather in Cozumel


The month of August is characterized by essentially constant daily high temperatures, with daily highs around 90°F throughout the month, exceeding 93°F or dropping below 86°F only one day in ten.




(987) 869-2345
(987) 869-1244
(987) 869-0476
USA 214-230-6601

OFFICE HOURS MONDAY TO FRIDAY 9 TO 5 PM
OTHER TIMES BY APPOINTMENT
Cozumel Living has relocated & have a new number!
NEW MX# : 869-0476 but please remember our US# 214-230-6601 that we can be reached at M-F 9 to 5 and Sat. 9 to 1 pm.
Come check out our new office, we are still located at the same address but next door to the old office!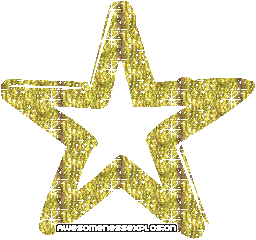 Meet Our Team!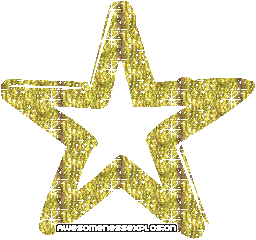 Nancy Edwards

Broker

Doug Pickett




Agent

Stephanie Baqueiro

Office Administrator

Heather Sherman

Web Administrator

Nancy Murray

Agent

Cinthya Vazquéz

Rental Agent

Laura Moreno


Agent
For more information About Us... click the link http://cozumelliving.com/contactUs.htm