EL CANTIL 2BN
LOCATION, LOCATION, LOCATION - ON THE BEACH, IN-TOWN!
Three master bedrooms
each with their own luxurious bathroom
Premium ocean front property!
Spacious living spaces with lots of glass overlooking the turquoise Caribbean
Private 50' balcony with a jacuzzi
Full sized laundry room with cabinets and laundry sink
Two zones of central air conditioning
Additional features:
Customized glass block walk in double headed shower *Extra large walk in closet in Master Suite *Custom LED lighting throughout *Fully furnished *4 TV's included
*4 brushed nickel ceiling fans *All appliances included *Kohler fixtures *Granite and marble counter tops *Underground parking garage *Garage level locker for pool rafts, scuba gear, storage *Infinity pool *Boat dock *2 beaches
Patio furniture recovered *Large storage closet in underground garage *Key pad entry for front door and storage closet in garage

New moderinized glass railings New on demand hot water heater New stainless steel refrigerator New glass tile back splash.
New entertainment center
CASA GRANDE

CASA J&J

CARIBE MEXICANA
LOT 9

Located minutes from the town square, on top of a ridge



This amazing property is perfectly located minutes from the town square, on top of a ridge. This enables the owners of this marvelous estate unlimited views of the Caribbean Sea despite being one and a half blocks from the sea itself. This is a huge piece of property with a mature and beautifully appointed park-like setting.

Casa Grande has a master bedroom on the second floor with one king-size bed. The MBR has a bathroom with a tub and a separate shower. The MBR has a private balcony.

Casa Grande was recently renovated with the addition of 2 studio apartments. Each one has a queen size bed, a bath, and its own kitchen. The downstairs studio has a private entrance from the outside, perfect for your friends who always seem to be on a different schedule... READ MORE>>>


Unlimited views of the Caribbean Sea!

Calle 35 av nte. #74 entre
Benito J. y Calle 2 nte

2 bedrooms (1 more could be added)
1 office
1full bath (more can be added)
It includes a large storage room
with a half bathroom that
can be used as a local business


Lot size if available: 332.50m2
Construction size: 162.02m2




OCEANVIEW & OCEAN ACCESS


BEST DEAL! ..Fantastic ocean view lots with private beach access!

Development 100 meters from quiet sandy beach with guaranteed public beach access.

Located in a secluded undeveloped area just 10 minutes from downtown.


So close yet so far away - build your private beach home today!

Lot Size: 20m X 34m = 680m2
LAST MONTH NEW LISTINGS
LOT CABALLO BLANCO

(Lot White Horse)

50 Ave. Sur #1165 entre 17 y 19

Col. Independencia

CASA ESPAÑOLA combines

Mediterranean designs, with all of the updates that make it feel like home. Located in one of the most traditional Colonies in Cozumel.

With a spacious Living Room,

2 Dinning Rooms, Kitchen.

3 Bedrooms, 2 Master Bathrooms, 1 Guest Bathroom, Office, Laundry Room, Terrace and a Pool area for entertaining.

Walking distance to the shops and restaurants on 30th Avenue and

near by the prestigious Bilingual School Gardner Institute and

the "Independencia" Sport Center.

 

Making this cozy house, perfect

for a Family

or

as a Bed & Breakfast

investment opportunity.

Calle Saramullo con Jicama y Piña.

On the Colonie "Huertos Familiares"

Big Lot, with a house included.  Ideal for a ranch.

40m x 50 m = 2,000 m2      21,520.00 sf 
BOULEVARD HOMES

CASA HACIENDA
APARTMENT ALFONSINA
HACIENDA MONTE CRISTO #9

Boulevard Airport Av. corner with 50 Av. Bis

UPDATED PRICING AND PHOTOS!

First floor includes

Living Room, Kitchen with breakfast bar
Dining room, Half Bathroom

Second floor includes:

3 Bedrooms, 2 Bathrooms
Master bedroom with walk-in closet and balcony


Garden

Will add pool for free!!

Inquire today these homes will not last long!

more photos>>>
https://www.cozumelboulevard.com




Calle 7, No. 918, between 40and 45


Lovely large home perfect
for families or entertaining
Features 3 bedrooms,
each with private bath,
Fourth room to be used
as a bedroom or office
with a seperate enterance
Enclosed parking, and warehouse space

Nice back yard with a beautiful pool
Third floor office with its own bathroom,
could be used as an apartment for guest

Fully furnished
with unique decorative pieces




Av. San Gervacio entre 11 y 7 sur

2 Floors, beautiful 9 independent
apartments
studio has a full bathroom,
2 single or double beds
dressing room, dining room,
fully equipped
kitchen, refrigerator,
microwave Internet and
air conditioning as well as
cable and electricity meter.
Two apartments have a balcony

overlooking the pool

Garage, green areas,
common areas, lounges


North coast road, Country Club Estates
Second floor 1 Bedroom 1 Bathroom Condo
Steps from the beautiful sandy beach
Mediterranean styled Country Club Estates
Living room, dining room and kitchen along
with a balcony in the bedroom
Units share the rooftop bar, grill, pool
common area
Located right next to golf course
Update: To be Furnished soon!!



FROM $239,000.00 USD


NEW REDUCED FROM
$595,000.00 USD TO


$460,000.00 USD

NEW REDUCED FROM
$297,500.00 USD TO


$267,750.00 USD



NEW REDUCED FROM
$159,000.00 USD TO


$149,000.00 USD
CASA JACK + 3 APARTMENTS

CARRIE'S GARAGE AND LOT
CASA CARRILLO
CASA PAULINA

65 Av. Bis between Calles 13 & 15 Sur, Col. Marvilla

3 Bedrooms
Downstairs is a nice big living room, dining room with built in bar, kitchen, pantry, and storage closet.
1/2 bath and stairs to the 3 bedrooms and 2 baths

Each bedroom has a balcony terrace

When you enter the front gate, there is a one bedroom apartment to the right, another in the back, and another upstairs making this
an excellent property to live in and have rental income.
Unfurnished

Lot Size: 4,000 s.f.


15 Av.corner with Morelos Av, Centro


Double car garage built in the front of the lot
There is a large room upstairs that can be
converted into an apartment
The garden has a palapa but is
also constuction ready
Lot Size: 7.50 meter x 48.75 meter lot
(25 ft. x 164 ft. long lot)




Calle 8 is located between 50 and 55 Sur,
and bordered by 25 and 27 Sur.

2 story home offers 4 Bedrooms
Living Room, Dining Room,
Kitchen, 2.5 Baths, Laundry Room
Mini-splits, Jacuzzi
Parking for 2 Cars, Unfurnished,
1/2 Block to School & Supermarket




This pristine property overlooks
a charming local park.




Large corner house with 3 bedrooms

and 1 bathroom, garage for 2 cars,

with backyard and gardens to the surroundings.

 

Lot size 202 m2
Construction 185 m2

NEW REDUCED FROM
$325,000.00 USD TO


$280,000.00 USD

NEW REDUCED FROM $170,000.00 USD TO


$140,000.00 USD

REDUCED FOR QUICK SALE




$99,900.00 USD




REDUCED FROM
$130,000.00 USD TO
$120,000.00 USD
APARTMENT GOLONDRINA

CASA NIKO

CASA SHIRLEY

CASA CASCADA & TOWER HOUSE

Building A-5, Ground floor
Departamento 1
Avenida 8 de Octubre 35 Avenida y 37
Las Golondrinas

Spacious 2-Bedroom, 1 Bath
eat-in kitchen, large living room,
laundry area
Recent upgrades include:
New fans throughout
eplacement of all electric
plugs and switches
new water pump, brand new tile
in the shower and new sink/
shower taps in the bathroom
This property is in move-in condition
5 minute drive to downtown


50 Ave bis entre Las Calles 17 y 19 Sur


Spacious 2 Story home
4 Bedrooms
(3 bedrooms upstairs & another bedroom/office downstairs with 1/2 bath)
3 1/2 Bathrooms
Beautiful kitchen w/ stainless steel appliances
Bar looking towards living room
Living room has high ceilings and large windows
Ample closet space throughout home
Stairway to rooftop up the back of the house
Nice outdoor shower
Fully Furnished

more photos>>>

****Modern style amenities****

Room to add a swimming pool!

GREAT FINANCING - 50% DOWN
2-3 YEAR FINANCING

65 Av. South between
Calles 13 y 15 South


Nice large home
3 Bedroom home
2 1/2 Bathrooms
Living Room, Dining Room, Open Kitchen
Mini-Split air conditioning in all rooms
Home has been a long-term rental
Large roof with terrace
Cover parking for two cars

!!!!!!UPDATES!!!!!!

House and iron protector bars
have been freshly painted
New Stove/oven in the kitchen
Freshly painting the interior of the house can be
negotiated at time of sale


15 Av. #425 located between Morelos & 5 Av.

CASA CASADA
3 Bedroom 3 Bath Villa
Living/dining/kitchen faces the
pool with nice waterfall,
a jacuzzi and plenty of sitting space outdoors
Private bedrooms
2nd floor Master bedroom with large balcony
Garden with rich tropical plants

TOWER HOUSE
4 Levels offering a view of the
ocean from the rooftop jacuzzi
Living room/dining/ Kitchen are located on the 2nd level

CORNER LOT - 4,235 s.f. total
$170,000.00 USD

Casa Casacada more photos>>>
Tower House more photos>>>

Corner Lot reduced to $140,000 USD

NEW REDUCED FROM $39,900.00 USD TO


$37,900 USD




NEW REDUCED FROM $210,000.00 USD TO


$199,999 USD

NEW REDUCED FROM $165,000.00 USD TO
$149,900.00 USD

NEW REDUCED FROM $490,000.00 USD TO
$399,000.00 USD
| | | | |
| --- | --- | --- | --- |
| LOT JEANIE | | VILLAS LAS GLORIAS | PUESTA DEL SOL 5N |
| | | | |
| | | -UNDER CONTRACT- | -SOLD- |
| | | | |
| --- | --- | --- | --- |
| LOT IXTAMA 3-5 | VILLAS TORTUGAS #7 | | CASA TATIANA |
| | | | |
| -SOLD- | | | -UNDER CONTRACT- |
| | | | |
| --- | --- | --- | --- |
| VILLA BELLA | CASA BONAVENTURE | LOT MARIA #1 | LV 102 A |
| | | | |
| -UNDER CONTRACT- | | -SOLD- | -UNDER CONTRACT- |
SOLD OTHER COMPANIES LISTINGS
LOT MARIPOSA ESTATE #8
LONG TERM RENTALS

CASA MOYA

APT. GOLONDRINA

$1,700 USD per MONTH
more photos>>>

$700 USD per MONTH
more photos>>>

$3,000 Pesos

per Month / Por Mes
LAS VENTANAS A-401

HACIENDA MONTECRISTO

LOFT AZULEJO

$1200 USD

$650 USD
per Month/ Por Mes
more photos>>>

$1000 USD

per Month / Por Mes

$500 USD

per Month / Por Mes
SHORT TERM RENTALS
CASA ZITA

PALMAR 5E


$200.00 USD per night
Maximum occupancy 10 guest

$250.00 to $170.00 per night
morephotos>>>

CASA ARENA

CASA PRIVADA

VILLA COZUMEL "B"

Low Season $160 USD night / 3 nights min.

High Season $190 USD night / 3 nights min.


more photos>>>
LOW SEASON
NIGHT : $399 USD
HIGH SEASON
NIGHT : $599 USD
more photos>>>


HIGH SEASON NIGHT= $90 USD (min.3 nights)
HIGH SEASON MONTH = $1,600 USD
(Utilities included)


more photos>>>

AVAILABLE UNTIL 12/23/2017
AVAILABLE AFTER 04/16/2018

VISTA BONITA

Costa Del Sol D4
Vista Bonita is a 3 story 3 bedroom Cozumel vacation rental villa located in the private little oceanfront community of Costa Del Sol. And, because Vista Bonita is 8 miles south of town, it's a very short boat ride to the major dive reefs.
Enjoy The Luxury Of a Private Townhome Without Sacrificing The Benefits Of a Resort!
• 3 BDRM 3½ BATH
• Panoramic Sea View • Close to Major Dive Reefs
• Dive Boat Pickup on Site • Beachfront Community
• Oceanfront Infinity Freshwater Pool • Community Oceanfront Jacuzzi
• Fully Air-conditioned • Ceiling Fans
• Gourmet Kitchen • DVD Player • CD Player
• Maid Service (optional) • Satellite TV
• Internet Wireless, wi-fi Access • Free Phone Service to U.S. & Canada
• Linens and towels included (except beach towels)
• Bedding: 2 kings, 1 queen, double sleeper sofa
• Maximum Occupancy: 8 guests
• No Smoking (Smoking on terraces only)
$3,000.00+ Utilities USD/Mo. Minimum Rate $300.00 USD per night
$1,500 USD per Week
Rompope- Mexico styled Eggnog

Enjoy this drink with your friends and family this holiday season.

MAKES ABOUT 6 CUPS
INGREDIENTS:

4 cups (1 liter) of whole milk

1 cup (250 grams) sugar

1 pinch of baking soda

1 stick of Mexican Cinnamon

2 cloves

12 egg yolks (from large size eggs)

1/8 teaspoon of ground nutmeg*

1 teaspoon vanilla

1/2 cup (118 ml ) Rum or Brandy**

DIRECTIONS:
1. Mix milk, cinnamon, cloves, sugar, nutmeg and the pinch of baking soda in a saucepan and stir. Place saucepan over medium-high heat and bring to a boil. Then turn the heat to low and simmer for about 8-10 minutes, allowing the milk to absorb the cinnamon and cloves' flavors.
2. Turn off the heat and remove saucepan from stove to cool....READ MORE>>>
Recipe provided by: Mely Martinez

December 5th

-Cozumel artistic skating school performance
-The city will turn on all the Christmas Lights in town.
-Christmas Rg Dance Studio performance
-Symphonic Christmas with the symphonic band of Cozumel performance
-Dance with the group Jair from Cuba
December 1st to December 12th
Our lady of Guadalupe is one of the most popular celebrations in Mexico and Cozumel. Cozumel people are very devoted to the virgin of Guadalupe and each year there is a great celebration all across the Island with a unique Cozumel flavor to it. The celebration includes a traditional mariachi singing all day long to the Virgin of Guadalupe, Mexicos boss and American empress.

December 16th-24th
Cozumel holidays are a small glimpse into paradise, if you are looking for a white Christmas (white sand that is!) join us for the holidays! Churches all over Mexico observe the Virgin of Guadeloupe Fiesta on December 12 with services and parades.
This begins a two-week period known as Navidad Posadas, roughly translated as movable party. There are open houses all over town as family and friends visit and share the Christmas spirit.
December 31
New Years Eve is celebrated with all night singing and dancing all over town.
Many restaurants will serve a special dinner with champagne.
Make your New Years memorable and spend it with us in Cozumel!
"Feliz año nuevo!"
December weather in Cozumel

If you're looking to spend your Christmas somewhere warm, sunny and simply gorgeous, then Cozumel, Mexico is the place for you! With average temperatures of 75°F, and cool breezy nights at a low average of 70°F, this splendid island is the perfect spot for those who wish to enjoy summer in the heart of winter.
(987)869-2345 •(987)869-1244 •(987)869-0476
USA 214-230-6601
OFFICE HOURS MONDAY TO FRIDAY 9 TO 5 PM
OTHER TIMES BY APPOINTMENT
Cozumel Living has relocated & has a new number!
NEW MX# : 869-0476 but please remember our US# 214-230-6601 that we can be reached at M-F 9 to 5 and Sat. 9 to 1 pm.
Come check out our new office, we are still located at the same address but next door to the old office!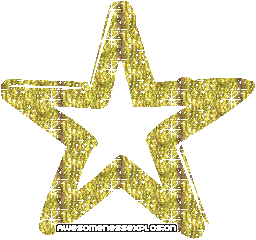 Meet Our Team!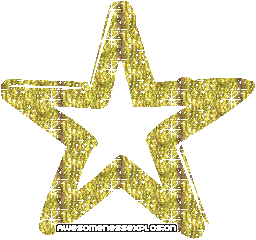 Nancy Edwards

Broker

Jason Toups

Management Agent

Doug Pickett




Agent

Mandy
Elorduy


Agent &
Office Assistant


Santiago
Caro

Office Administrator

Heather Sherman

Web Administrator

Nancy Murray

Agent

Laura Moreno

Rental Agent

Francsico Ramos


Agent
For more information About Us... click the link http://cozumelliving.com/contactUs.htm