PENINSULA GRAND C7

LOT EDUARDO

STORAGE UNIT LIBNI

North Coast Highway Kil 14.5

4 Bedrooms
3 Bathrooms
Granite countertops, custom made cabinets,
LED lighting, energy efficient AC
Custom made and high end furniture, flat screen TVs,
Valet parking, Chef on-site
24 hour security with doorman
High end gym with an ocean view, steam room, saunas, infinity pool

Oceanfront Property!

Check out the virtual walk through!

20 av. Bis Sur #1050 entre 17 y 19

Completed walled Lot
200 yards from Corpus Christi
The owner has started the foundation
The lot also has a few walls built inside

Lot Size: 667 m2

Calle 1 South #1341 between 65 & 65 Bis Av.'s

Large construction area
Completely covered
High ceilings

Perfect to keep boats or use as a warehouse


Lot Size: 241m2

$512,000.00 USD

$195,000.00 USD

$112,500.00 USD
Last Month New Listings
VILLA CORPUS

CASA COZUMELENA

APARTMENTS BEIGE

CASA RAISHA

15 Avenida Sur B between Calle 19 and 21
Corpus Christi

4 Bedrooms
5 Bathrooms
All rooms are oversized and very open
This home features an office and bar
Plenty of space for a pool and garden


Lot size: 863.05m2

Calle 1 Sur between 15 Avenida Sur and 20 Avenida Sur Centro


Oversized lot with construction
3 bedrooms/ 2 baths
Existing pool and palapa
Build apartments or condos
Plenty of space for commercial units
Perfect for a diveshop or a small hotel


Lot size:  925.12


Calle 16 sur  #1742 entre calle 13 y 16   Col. San Miguel  II

3 Large apartments

Fully functional Kitchen

Very good income properties
always stay rented
2 blocks from Av. 30

There is a Well located between Apt #2 and #3

50 Av Bis at the corner of Calle 21 South
Independencia neighborhood

Corner Home

Open concept layout

High ceilings

All rooms have A/C
Home comes with a large well
Sercurity bars on all windows
Nice outdoor tiled patio


Size: 240m2

Check out Casa Raisha's new pictures!!!

more photos>>>



$535,000.00 USD

$245,000.00 USD

$99,000.00 USD

$147,000.00 USD
BODEGA SAN GERVASIO

LOT CONSUELO

Calle Miguel Borgue between 5 sur street
and Av. Sergio Aguilar. Col. San Gervasio

Large warehouse
Excellent storage space for parking yachts and motorboats
Perfect for construction business
High Ceilings
Currently it works as carpentry


Size: 721m2

Great investment opportunity!

3 km from the Ocean
South side of the Island

Interior lot 3 kilometers approximately to the main hwy before Paradise Rasta's beach bar
Southern top of the island
With Title


Lot Size: 10 Hectares / 25 Acres

$217,000.00 USD

$54,000.00 USD
CASA ENCANTADA
PENINSULA 11A & 11B
CASA MEDITERRANEA
CASA CARRILLO
85 Avenida between Hidalgo and Calle 7 Sur

3 bedrooms
2.5 bathrooms
New modern design with yard in front
Pool, inside fountain
Beautiful kitchen cabinets
Light airy closets
Downstairs bedroom with patio
Large bathrooms
Desk/office area
Mini-split airconditioning.

2,769 s.f.

VERY REDUCED!!!

Large condo with private elevators to 11th floor
South Coast Highway Kil 14.5

8 Bedrooms
Patio balcony all across the front, new
Inverter minsplits in every room
Dining Room has formal dining for 20 people
Fully appointed kitchen with top of the line appliances
Bar area has dishwaher for crystal
wine refrigerators
Large office with storage
The views are breath taking!


Rents well at $11,000 per month

<<<watch movie>>>

35 Av. Sur #656 between
Hidalgo & Calle 7 South

Island style family home that is well located
as a vacation rental
3 Bedrooms/ 3 Bathrooms in the Main home
GUEST SUITE- 1 Bedroom/ 1 Bathroom
Swimming pool with fountain
Second story master suite with terrace
Off street parking
Lighted wall insets, custom furniture pieces
Fully furnished


Calle 8 is located between 50 and 55 Sur,
and bordered by 25 and 27 Sur.
San Miguel II Neighborhood

2 story home offers 4 Bedrooms
Living Room, Dining Room,
Kitchen, 2.5 Baths, Laundry Room
Mini-splits Air Conditioning,
Jacuzzi Tub in Master
Parking for 2 Cars,
1/2 Block to School & Aki Supermarket
Unfurnished,

Contact Cozumel Living for complete
OWNER FINANCING details!!!




Charming local park with beautiful
flamboyance trees


NEW REDUCED FROM $290,000.00 USD TO


$257,500.00 USD

NEW REDUCED FROM $1,700,000.00 USD TO


$1,375,000.00 USD

NEW REDUCED FROM $262,000.00 USD TO


$248,000.00 USD




NEW REDUCED FROM


$119,000.00 USD

TO
$115,900.00 USD
SPECIAL OFFER!!

CASA CHICA BLANCA
CASA HEIDI

HACIENDA MONTE CRISTO #9

CASA TORRES +3 APTS.

25 AV. Bis South Between 21 and 23
Corpus Christi Neighborhood

Perfect Cozumel starter home with a great price tag!
1 Bedroom
Partially furnished
Ready to build a 2nd level onto
Located in the famous Corpus Christi neighborhood
Hurricane shutters are inplace
Nice front lighted garden area
Patio in the back where you could put a jaccuzzi.


25 Av. Bis South #1198 corner of Calle 19

Large corner home with 4 bedrooms with patio and balcony
New Inverter minsplit air conditioning in every room
Nice wood built ins w/ ample storage space
Well maintained common area garden and swimming pool
2 Garages
Low monthly home owner's dues
Less than $75 USD


North coast road, Country Club Estates


Second floor 1 Bedroom 1 Bathroom Condo
Steps from the beautiful sandy beach
Mediterranean styled Country Club Estates
Living room, dining room and kitchen along with a balcony in the bedroom
Units share the rooftop bar, grill, pool, common area


Located right next to golf course!

5A Avenida Sur y Calle 21 Sur


Two-story home on a corner lot
Property is only 1 block from the ocean
Main house has 2 Bedrooms and 2.5 Baths
including Large master bedroom with terrace
Open concept living room, dining room,& kitchen
Kitchen/Dining/Bar and Living area
A/C with mini splits and automatic gate
3 Independent apartments always rented due to the location.


Fully Furnished!

NEW REDUCED FROM $110,000.00 USD TO


$104,000.00 USD

NEW REDUCED FROM $274,000.00 USD TO


$250,000.00 USD

NEW REDUCED FROM $159,000.00 USD TO


$145,000.00 USD




NEW REDUCED FROM $299,000.00 USD TO


$274,000.00 USD
CASTILLO MELISSA

LOT MARIE #1
(3 remaining)

VILLAGE LOT 1 & 2 PART/ Many remaining)

-SOLD-

-SOLD-

-UNDER CONTRACT-
| | | | |
| --- | --- | --- | --- |
| DIVE SHOP | VILLAS ZAZ TUN | CASA MOET | CASA PUEBLO |
| | | | |
| -SOLD- | -UNDER CONTRACT- | -UNDER CONTRACT- | -UNDER CONTRACT- |
PALMAR 8G
LAS VENTANAS B102
PALMAR 5E
COSTA DEL SOL D4
$1,175 USD Weekly
more photos>>>

May 1, 2016 – October 31, 2016
$145 per night or $1,000 per week
more photos>>


$250.00 to $170.00 per night
morephotos>>>


$300 USD/ Night
more photos>>>

CASA ARENA
LA TERRAZA SUITE
CASA ENCANTADA
CASA MANDARINA

Low Season $160 USD night / 3 nights min.

High Season $190 USD night / 3 nights min.


more photos>>>
Minimum Rate $400.00 3 nights
Maximum Occupancy 4 guests
more photos>>

Low Season $160 USD night / 3 nights min.

High Season $190 USD night / 3 nights min.


more photos>>>

$1500 USD+ Electricity (1 Bedroom)
$1950 USD + Electricity (2 Bedrooms)
more photos>>>

APARTMENT CRUZ #11
APARTMENT CRUZ #8
APARTMENT CRUZ #10
CASA MONTEJO

MONTH = $550 USD low season
$700 USD high season

MONTH = $550 USD low season
$700 USD high season

MONTH = $550 USD low season
$700 USD high season

LOW SEASON NIGHT= $110 USD

LOW SEASON WEEK= $500 USD

HIGH SEASON NIGHT= $125 USD

HIGH SEASON WEEK= $540 USD
APARTMENT TULUM
Corpus Christi neighborhood
• 1 Bedroom with flat screen TV
•1 Bathroom with bathtub andseparate glassed shower
• Living room with flat screen TV
• Dining room
• Laundry room with washer and dryer
• A/C in bedroom & Living room
• Includes Internet and cable
• Completely Furnished
$1,200 USD/Mo.

(Available in April 2017
)
Check out our NEW Brochures with all featured New Listings and New offers! Pick one up at our office or at any of these locations:
-Studio Blue -Coffee Bean-Zermat -Panchos Backyard
-Kinta -Rock and Java -Oasis Animal-Casa del Mojito-Al pie del carbón I-II-Costa del Sol D4- Aldora-Jeanies Waffle house-Dentista Erives-Hostelito-Isis-Benito's
Lindsay Lauckner Gundlock for the New York Times


A SEAFRONT VILLA WITH A POOL IN COZUMEL
This five-bedroom four-and-a-half-bath house sits on a 0.43-acre beachfront lot in an enclave of four villas in Cozumel, an island in the Caribbean off the Yucatán Peninsula in Mexico. A private one-bedroom caretaker's cottage is at the driveway entrance. Behind the house, a cluster of palm trees provides a shady respite from the public beach beyond. The 5,395-square-foot house, built in 2004, is very close to the neighboring homes on both sides.
From a thatched roof covering the two-car carport, steps lead up to the house. Known as Villa Las Glorias, it is of painted concrete block with a red barrel-tiled roof. The front terrace has a concrete water feature; the broad wood front door is inset with glass squares.
The ceiling in the foyer is decorated with a backlit canopy of tree branches. Earth-tone ceramic tiles cover the floors throughout, and colorful abstract art adorns the walls. The house is being sold furnished, said Nancy Edwards, a broker at the Cozumel Living Real Estate Company, which has the listing. The rent is $4,000 a week, $6,000 a week at Christmas.
From the foyer, three steps lead to a sunken living room with built-in sofas, a fireplace, a vaulted ceiling and sliding glass doors that open to a pool deck with sea views. The dining room, separated from the living room by a low wall, also has a sliding glass door to the deck.
View the Villas Las Glorias Listing HERE!
Highway Costera Sur Km. 7.8 South Hotel Zone



Starting at $295,000.00 USD
PAYMENTS UNTIL APRIL 2017


Cozumel hasn't had any new condo construction in over 7 years.
Here is your opportunity to buy PRE-CONSTRUCTION a new 2 bedroom, 1900 s.f., oceanfront condo south of town off old highway close to the Chankanaab National Park by great snorkeling!! Prices start at $290,000. Only 2 remaining in a building of 6 levels, 2 condos per floor. One left on 3rd level north end and ground level by the pool. GET YOURS TODAY!!!




Ka'an naj Condos

Ka'an naj is a 36 planned condo peaceful paradise with all the advantages of architecture, landscape and culture of the Mexican Caribbean. Ka'an naj will be located in historical downtown Cozumel; linking lots of traditional and modern activities: It will be just a few blocks away from the island's main services! A place to invest and get an excellent goodwill for your whole living.
Completely Solar powered, beautiful interior, and garden!!

COMPLETED BY FEB 2017
The White Party NYE 2017

With an eclectic musical style with cosmopolitan winds playing at the rhythm of jazz fusion, electronic, and alternative accents splashed with the urban irreverence of hip-hop.
It will be the best party in Cozumel!
Join us in white to bring in the new year!
Minimum Consumption $500mx p/person.
(NO REFUND)
*Please reserve in advance at Turquoise Beach club!
*Ask for the NYE Special packages.
Bob's paving solution only possible in MX
Bob's paving solution only possible in MX
Bob's paving solution only possible in MX
Bob's paving solution only possible in MX
New Condominium regimen

Coming 2017-2018 - Contact us for details on pre-sale!
Cozumel Carnival 2017 dates:
February 22nd through the 28th
Watch footage from Carnival 2016
Don't miss out on this years festivies!
Index ranks Mexico as 2nd happiest country
Index ranks Mexico as 2nd happiest country
Happy Holidays from Cozumel Living
Christmas traditions in Mexico, is one of the most colorful and lively seasons of the year.
It is an era marked by celebrations whose history dates back to the Spanish colonization. As in many parts of the world,
the last month of the year is used to celebrate with family and friends amidst a festive atm osphere. Churches all over Mexico observe the Virgin of Guadeloupe Fiesta on December 12 with services and parades.
This begins a two-week period known as Navidad Posadas, roughly translated as movable party.
There are open houses all over town as family and friends visit and share the Christmas spirit.

New Years Eve is celebrated with all night singing and dancing all over town.
Many restaurants will serve a special dinner with champagne.
Make your New Years memorable and spend it with us in Cozumel!
Cozumel weather in Cozumel


The month of January is characterized by gradually falling daily high temperatures, with daily highs around 82°F throughout the month, exceeding 86°F or dropping below 76°F only one day in ten.




(987) 869-2345
(987) 869-1244
(987) 869-0476
USA 214-230-6601

OFFICE HOURS MONDAY TO FRIDAY 9 TO 5 PM
OTHER TIMES BY APPOINTMENT
Cozumel Living has relocated & have a new number!
NEW MX# : 869-0476 but please remember our US# 214-230-6601 that we can be reached at M-F 9 to 5 and Sat. 9 to 1 pm.
Come check out our new office, we are still located at the same address but next door to the old office!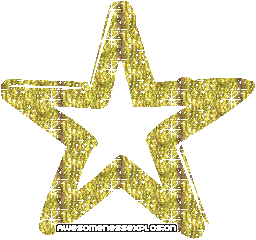 Meet Our Team!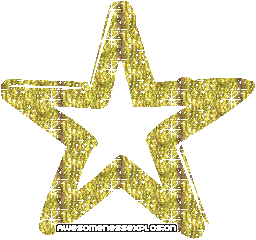 Nancy Edwards

Broker

Doug Pickett




Agent

Stephanie Baqueiro

Office Administrator

Heather Sherman

Web Administrator

Nancy Murray

Agent

Cinthya Vazquéz

Rental Agent

Laura Moreno

Rental Agent

Francsico Ramos


Agent
For more information About Us... click the link http://cozumelliving.com/contactUs.htm