25 Av. Bis South #1198 corner of Calle 19

Large corner home
4 Bedrooms
Patio and a balcony
Beautiful kitchen wood built-ins storage areas/doors/ cabinets
2 Garages
Mini-splits in all rooms
double car garage, a workshop, outdoor shower and dressing room
Common area includes a built in barbque grill at the pool
Large generator

**Fully furnished**


South of Avenida 30 in the Independencia neighborhood at Calle 37

5 Bedrooms
6 Bathrooms
Front home has 2 bedrooms, 2 baths, kitchen
living room, and dining
remainder of the rooms are in private suites behind the refreshing pool and beautiful gardens
3 roomy bedroom suites each complete with large bathrooms and shower areas.
At back of the garden is a palapa covered living and kitchen.


Very unique property!


25 AV. Bis South Between 21 and 23

1 Bedroom
Perfect starter home
In the famous Corpus Christi neighborhood
Hurricane shutters on the larger windows
Protectors on the smaller windows
Illuminated front garden area
Nice patio with room for a Jacuzzi
Laundry area with washer hook up and hydro pump.

Partially furnished!

$274,000.00 USD

$380,000.00 USD

$118,000.00 USD
Last Month New Listings
CASA RICHELLE

CASA AZUL

VILLA COLIBRÍ




South Coast Highway Kil 14.5

3 Bedroom
3.5 Bathrooms
*Additional private guest apartment including
Bedroom, living room, dining, kitchen, bathroom
Bedrooms face the beautiful azul crystal clear waters
Living room is double high ceilings
double car garage, a workshop, outdoor shower and dressing room
There is a built in barbque grill at the Pool
Stone walkway with hand railing down to a small sandy area and entrance to the ocean
**Fully furnished**


15 Av #665 between Calles 12 & 14 Norte

Large 2 story, 3 bedroom, 3 bath
Open concept living room, dining room and kitchen. Big storage/laundry room
Vaulted ceilings and a Loft overlooking the living room
Back patio w/ a great pool
One car enclosed garage
Central air and hurricane shutters
Couple blocks from the ocean restaurants, shopping, and beach clubs


Fully Furnished!!!




15 Av #316 Entre Calle 3 Y Calle 5

2 Bedrooms
3 Bathroom
Completely modernized
New Bathrooms, tile, appliances,
grass, privacy wall
Brand new pool!
3 blocks from the ocean


This turnkey property would also make the perfect vacation rental.


AV. BENITO JUAREZ ENTRE 65 AV.

One office with palapa patio,
a studio apartment
1 bedroom apartment,
One 2 bedroom apartment,
Six 3 bedroom apartments,
Two 4 bedroom apartments
11 units that are rented continuously
with almost zero vacancy
Ea. Fully furnished with laundry/service rooms
Most units are two levels with balconies
Swimming pool is a large 2 1/2 mt deep pool
Complex gated, secure entrance


$1,700,000.00 USD

$325,000.00 USD

$220,000.00 USD

$850,000.00 USD
VILLA BONITA

LAS VENTANAS 401A SANTIAGO

CASA MEDITERRANEA

Private Street off Av 5 entre Calle 7 y 9

2 Bedrooms
1 Bathroom
Third floor condo
Only one block from the ocean
Roof access with beautiful views of the ocean
3 blocks from the ocean

more photos>>>

10 Ave between 10 y 12

3 Bedrooms
2 Bathrooms
Ground floor Condo
Lush tropicial garden w/ patio privacy
Upgrades such as stainess steel appliances, counter tops, and
bowl sinks
Only downtown gated community


One block from ocean, shopping and downtown

more photos>>>

35 Avenida Sur #656 Entre Las Calles De Hidalgo y 7 Sur, Colonia Adolfo Lopez Mateos

3 Bedrooms
3 Bathrooms
1 Bedroom 1 Bath seperate guest suite
Organic pool w/ fountain
Second story master suite w/ terrace
Off street parking for two vehicles
Custom furniture designs- Fully Furnished!

Tropical Island Home!

$49,750.00 USD

$185,000.00 USD

$262,000.00 USD
CASA PAAMUL

CASA TORRES +3 APTS.

LOTS MARIE

20 AV. South Corner Paamul Street #1418

3 Bedroom
3 Bathrooms
Large terrace upstairs
Walk-in Closets
Perfect home in Cozumel
Unfurnished


5A Avenida Sur y Calle 21 Sur


Two-story home on a corner lot
Property is only 1 block from the ocean
Main house has 2 Bedrooms and 2.5 Baths
including Large master bedroom with terrace
Open concept living room, dining room,& kitchen
Kitchen/Dining/Bar and Living area
A/C with mini splits and automatic gate
3 Independent apartments always rented due to the location.


Fully Furnished!

50 Ave bis entre Las Calles 17 y 19 Sur

This is your opportunity to invest in big lot which is hard
to find in Cozumel in town.
There is a road planned to access the lots.
Owner will provide the drainage pipes
and bring Electricity in.


MOTIVATED SELLER!!

NEW REDUCED FROM $220,000.00 USD TO


$199,000.00 USD




$299,000.00 USD




NEW REDUCED
3 Lots sized at : 12m x 40m =480 m2 $75,000 USD each


1 Lot size: 15m x 40m =600 m2


$93,750 USD


CASA MAMAYA
CASA MARTIN
VILLAS COZUMEL B

Calle 11 At Av. 80 Bis

4 Bedrooms Large home
3 1/2 Bathrooms
Large kitchen, Dining room, living room
Plus a bonus room or studio upstairs
Fully Furnished
Beautiful view of the pool and garden
from the arched balconies and terraces
Well maintained pool

OWNER FINANCING AVAILABLE

***As seen on HGTV Caribbean Life
and House Hunters International***

10 North St. Corner at 20th Av.

3 Bedrooms 2 Story Hacienda style home
2 indepedent studio apartments
Apartments have their own private entrances
Apartments stay rented for great income property
4 Blocks from the ocean
5 blocks to the main square
Beautiful garden
Room for a pool


OWNER FINANCING
AND
2 APARTMENTS INCLUDED!

more photos>>>

10AV. entre 15 y 17 Andrés Q. Roo


2 Bedrooms, 1 Bathroom condo
Sparsley furnished
Open kitchen, living room, and dining area.
Laundry room and air conditioners in each room
In the great Corpus Chrisit neighborhood
2nd Level, very secure alloted parking space


2 BLOCKS TO THE OCEAN & SHOPPING
Great Location!!


NEW REDUCED FROM

$435,000.00 USD TO

$299,000.00 USD

OWNER FINANCING-
$280,000.00 USD or
CASH price of $255,000.00 USD

NEW REDUCED FROM $110,000.00 USD TO $99,000.00 USD

| | | |
| --- | --- | --- |
| LOT PAM | VILLA FONTAN | VILLAGE LOTS (PART) |
| | | |
| -UNDER CONTRACT- | -UNDER CONTRACT- | -UNDER CONTRACT- |
| | |
| --- | --- |
| CASA AZORA | CASA PUEBLO |
| | |
| -UNDER CONTRACT- | -UNDER CONTRACT- |
PALMAR 8G
LAS VENTANAS B102
PALMAR 5E
APARTMENT TULUM
$1,175 USD Weekly
more photos>>>

May 1, 2016 – October 31, 2016
$145 per night or $1,000 per week
more photos>>


$250.00 to $170.00 per night
morephotos>>>


$1,200 USD + UTILITIES
more photos>>>

VILLAS COLIBRÍ
LA TERRAZA SUITE
CASA KEVIN
CASA MANDARINA
MONTH (1 to 3 months )May to Oct= $950 USD + Electricity
more photos>>>
Minimum Rate $400.00 3 nights
Maximum Occupancy 4 guests
more photos>>
WEEK = $950 USD (INCLUDES INTERNET, CABLE, CLEANING ONCE A WEEK)
MONTH (1 to 6 months) = $1,250 USD + ELECTRICITY
more photos>>>

$1500 USD+ Electricity (1 Bedroom)
$1950 USD + Electricity (2 Bedrooms)
more photos>>>

VACATION RENTAL
Costa Del Sol D4
Costa Del Sol D4 is a 3 story 3 bedroom Cozumel vacation rental villa located in the private little oceanfront community of Costa Del Sol. And, because Vista Bonita is 8 miles south of town, it's a very short boat ride to the major dive reefs.
• 3 Bedrooms
3½ Bathroom
• Panoramic Sea View
• Close to Major Dive Reefs
• Dive Boat Pickup on Site
• Beachfront Community
• Oceanfront Infinity Freshwater Pool
• Community Oceanfront Jacuzzi
• Fully Air-conditioned
• Ceiling Fans
• Gourmet Kitchen
• DVD Player
• CD Player
• Maid Service (optional)
• Satellite TV
• Internet Wireless, wi-fi Access
• Bedding: 2 kings, 1 queen, double sleeper sofa
$3,000 per month or $200.00 nightly!
+ Electricity
Check out our NEW Brochures with all featured New Listings and New offers! Pick one up at our office or at any of these locations:
-Studio Blue -Coffee Bean-Zermat -Panchos Backyard
-Kinta -Rock and Java -Oasis Animal-Casa del Mojito-Al pie del carbón I-II-Costa del Sol D4- Aldora-Jeanies Waffle house-Dentista Erives-Hostelito-Isis.

5 REASON'S TO RETIRE IN THE RIVERA MAYA
Mexico's Rivera Maya is the grand prize winner for the most popular vacation destination in the Caribbean 5 million vacationers have flocked from across the globe annually, also attracting a growing expat population to turn this sought after vacation location into a place they call home. Here are the top 5 reason they are moving.

1. The convenience of Cancun International airport (or Cozumel International Airport) being only about a ONE hour flight from Miami making the pristine white sand beaches and sunshine within arms reach! Not to mention the very affordable airfare especially for family members and friends frequent visits.

2.The climate is very pleasant year round. Averaging in the 80's with evenings that cool down with the nice breeze blowing off the sea. There is absolutely no chance of Snow here!
(Check out the average weather within our monthly newsletter!)

3. Living in the Caribbean can be much more affordable than many would believe! There will always be a larger price tag on the beach front properties, however a few blocks into town you can find a wonderful home or find a nice condo with breath-taking views!
(Make sure to check out our In-town Condo's!)

4. The sense of comfort and familiarity is provided in the Rivera Maya (Especially Cozumel) Most locals in Cozumel speak English, world- class yet inexpensive medical care, public transportation, and shopping malls that match up to most back in the states, its easy to understand the appeal.

5. The Mexican embassy makes it easy to get a visa! VERY easy requirements, a few basic documents, a valid passport, and proof of financial solvency and thats about it!
For full article please visit:
June 11 - 19
Join us at our 6th Aniversary Underwater Digital Fiesta in Cozumel, Mexico. Bring your camera and improve your underwater photo skills, participate at the Underwater Photo Workshop. This workshop is designed for beginners and advanced photographers.
Whale Shark Encounter and Cenote diving excursions available
For more information or to sign up for the Underwater Digital Fiesta please visit the official website:
http://www.underwaterdigitalfiesta.com/#!event-information/cjg9


On June 19th or the 3rd Sunday of June do not forget to recognize, thank and honor all the fathers or father figures in your life.
Cozumel Living would like to wish each and every Father a very Happy Fathers's Day!

Sea Turtle Workshop
Be apart of an event in Cozumel you will never forget!
June marks the beginning of the sea turtle workshop. In 2006 the Committee of Brigades began allowing volunteers to participate in the turtle salvation program. What that means for tourist visiting the island during the months of June-November, or locals wanting to be a part of such a rare experience, is now you can get involved! Sign up to attend the Night conservation workshop which will be approximately 3 hours from 9:00pm - 12:00am. Watching baby turtles emerge from their nest to make their way to the ocean is an event in Cozumel you would never forget! Please be aware anyone traveling in the nesting areas after dark could be asked to leave by the local police or military personnel. They are instructed to make sure no distrubances are made to the volunteers or turtles, be please cautious of the guidelines during turle nesting season.

June weather in Cozumel


The average temperature stays at 27°C (81°F), with estimated lows at a very mild 73°F and highs at 88°F and over, so it is hot, hot, hot!
It is constantly hot and perfect for long swimming sessions and other wonderful marine activities. Make sure to bring your sun block or tanning oil and get ready to enjoy some fun in the sun this summer in Cozumel.
For more weather



(987) 869-2345
(987) 869-1244
(987) 869-0476
USA 214-230-6601

OFFICE HOURS MONDAY TO FRIDAY 9 TO 5 PM
OTHER TIMES BY APPOINTMENT
Cozumel Living has relocated & have a new number!
NEW MX# : 869-0476 but please remember our US# 214-230-6601 that we can be reached at M-F 9 to 5 and Sat. 9 to 1 pm.
Come check out our new office, we are still located at the same address but next door to the old office!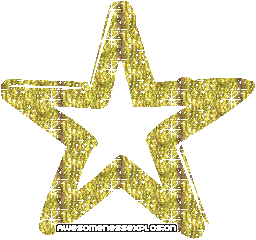 Meet Our Team!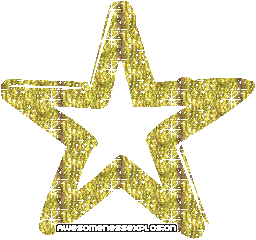 Nancy Edwards

Broker

Joni Thadani

Office Manager

Stephanie Baqueiro

Office assistant

Heather Sherman

Web Administrator

Nancy Murray

Agent

Cinthya Vazquéz

Rental Agent

Doug Pickett

Agent

Karan Thadani

Agent
For more information About Us... click the link http://cozumelliving.com/contactUs.htm