CALIFORNIA LOT

LOT MISSION




Av.  Rafael E. Melgar S.N.  

Amazing lot next to Residencial el Palmar
Great opportunity for builders investments

Potential to build  up to 60 apartments 2 bedrooms, pool, garden areas,  and with all services.


Lot size: 11,000.00 m2


Carretera Costera Sur

Large 3 story, 3 bedroom villa
Large terrace
Gateway community
Private beach
130 foot pier for boat pick up and drop off
Lush and tropical gardens
Resort style amenties

Great investment property


Calle 1 #98 at the corner of 50 Av. South

Corner Lot in La Mission Restaurant
Located across the street from CMC Hospital is a GREAT corner lot
 La Misison Restaurant in Cozumel
Can be walled off and built on

GREAT land for Condominiums or Doctor's offices
(Phenomenal price of only $160.13/m2)


Lot size: 1786 m2 or approximately
19,650 s.f.    


$3,300,000.00

$450,000.00 USD

$268,000.00 USD
VILLA BELLA
VILLAS LIZ
CASA KEVIN
CASA CARRILLO

Cozumel Country Club


Located in the exclusive Cozumel Country Club
Spacious 3 bedroom open concept

Large kitchen and breakfast area
Gated walkway one house to the ocean
on a nice sandy beach
Beautiful pool and front garden with water feature.
Great vacation rental property






Calle 2 norte Between 20 & 25

Income producing property
16 furnished rooms with their own bathroom
Can be rented as a hotel or monthly
Downtown San Miguel in Cozumel
only a few blocks
from the square, close to shops, good restaurants.

The property is well maintained and
built so you can add on a 2nd
and 3rd level to increase your rental income.
Rental income is 36,000 pesos per month.

Lot size: 46 m x 12m = 556m2

Private street off calle 4 toward
calle 2 between 30 & 35 av.

3 Bedrooms
2 1/2 Bathrooms
outside palapa bar and living area with
full bathroom on the rooftop
Outdoor shower
Full size laundry/storage room
Built in entertainment center in
living room and bedroom
granite contertops, new stainless
steel appliances, nice cabinets


The sale comes with an island "Thing" car
and 1 new FZ150 Yamaha mopeds!





Calle 8 is located between 50 and 55 Sur,
and bordered by 25 and 27 Sur.

2 story home offers 4 Bedrooms
Living Room, Dining Room,
Kitchen, 2.5 Baths, Laundry Room
Mini-splits, Jacuzzi
Parking for 2 Cars, Unfurnished,
1/2 Block to School & Supermarket




This pristine property overlooks
a charming local park.




NEW REDUCED FROM
$595,000.00 USD TO


$550,000.00 USD

NEW REDUCED FROM
$400,000.00 USD TO


$239,000.00 USD

NEW REDUCED FROM $175,000.00 USD TO


$165,000.00 USD

REDUCED FOR QUICK SALE




$99,000.00 USD



CASA NIKO

CASA TURQUESA
CASA SHIRLEY

CONDO EL TURIX

50 Ave bis entre Las Calles 17 y 19 Sur


Spacious 2 Story home
4 Bedrooms
(3 bedrooms upstairs & another bedroom/office downstairs with 1/2 bath)
3 1/2 Bathrooms
Beautiful kitchen w/ stainless steel appliances
Bar looking towards living room
Living room has high ceilings and large windows
Ample closet space throughout home
Stairway to rooftop up the back of the house
Nice outdoor shower
Fully Furnished

more photos>>>

****Modern style amenities****

Room to add a swimming pool!

GREAT FINANCING - 50% DOWN
2-3 YEAR FINANCING

Corner of Calle 4 and Calle 27
in San Miguel II

Furnished 3 Bedroom 2 Bathroom
2 Story level home
Enclosed garden
Balcony terrace
Beautiful woodwork and carved bedroom doors
Garden tub and walk in shower


65 Av. South between
Calles 13 y 15 South


Nice large home
3 Bedroom home
2 1/2 Bathrooms
Living Room, Dining Room, Open Kitchen
Mini-Split air conditioning in all rooms
Home has been a long-term rental
Large roof with terrace
Cover parking for two cars


25 AV at the corner of 17
CORPUS CHRISTY


Nice Two Bedroom, 2 Bath
2 Level condo
Located in front of the Corpus Christi Park
Level One- has Kitchen, Living/Dining room, Bedroom, and Bath
Level Two- there is another bedroom and bath with laundry room and jacuzzi,
Terrace where you have amazing views to town and an ocean glimpse.
The complex has 7 units with a shared pool



Fully Furnished!

NEW REDUCED FROM $210,000.00 USD TO


$199,999 USD

NEW REDUCED FROM
$99,000.00 USD TO


$94,900.00 USD

NEW REDUCED FROM

$165,000.00 USD

TO

$149,900.00

USD

NEW REDUCED FROM $180,000.00 USD TO


$140,000.00 USD
CASA LAS FLORES


South Coast Highway Kil 14.5


3 bedroom, 3.5 bathrooms home.
This home features an additional private bedroom,
living room, dining, kitchen, bathroom in the Guest apartment.
Furnished home sleeps 12 comfortably
Fully equipped kitchen with bar, microwave, toaster, blender, etc.


All the bedrooms face the beautiful
azul crystal clear waters of the Caribbean

The living room is double high ceilings with excellent views to the pool and ocean.
The house is completely air conditioned, double car garage, a workshop, outdoor shower and dressing room, water sports storage room, and rinse tank.
There is a built in barbque grill at the Pool and plenty of beach chairs.
There is a stone walkway with hand railing down to
a small sandy area and entrance to the ocean.
Easy walk to all the beach clubs south and a 15 minute ride into town.

$1,400,000.00
Special viewing of this home
Contact us for details!


VILLA LAS GLORIAS


Carretera Costera Sur Km.14+50


Furnished 5 Bedroom 4 1/2 Bathroom
Beachfront home
1 bedroom bungalow/caretakers cottage located at the entrance gate
Beautiful artwork throughout
Swimming pool with palapa covered deck, with plenty of space for entertaining inside and out
Laundry room with washer/dryer, central air conditioning, water purification, softeners, pressure system, and many other amenities including 2 car covered parking
Sandy beach just outside your back door

Beach clubs that rent jet skis, have water sports, and restaurants.

This prime rental location rents regularly for $4,000/week


NEW REDUCED FROM $1,500,000 USD TO $1,200,000 USD
MAKE US AN OFFER!!!!
CASA COLORES

CASA SANTA FE & CASA CHRISTI

CASA BONAVENTURE

VILLAGE LOT 1 & 2 PART
(Many remaining)

-UNDER CONTRACT-

-SOLD-

-UNDER CONTRACT-
| | | | |
| --- | --- | --- | --- |
| LOT LIZ | VILLAS ZAZ TUN | LV 102 A | CASA COZUMELENA |
| | | | |
| -SOLD- | -UNDER CONTRACT- | -UNDER CONTRACT- | -SOLD- |
PALMAR 8G
CASA MONTEJO
PALMAR 5E
COSTA DEL SOL D4
$1,175 USD Weekly
more photos>>>

LOW SEASON NIGHT= $110 USD

LOW SEASON WEEK= $500 USD

HIGH SEASON NIGHT= $125 USD

HIGH SEASON WEEK= $540 USD

$250.00 to $170.00 per night
morephotos>>>


$300 USD/ Night
more photos>>>

CASA ARENA
CASA TATIANA
VILLA COZUMEL "B"
CASA MANDARINA

Low Season $160 USD night / 3 nights min.

High Season $190 USD night / 3 nights min.


more photos>>>

AVAILABLE JUNE 10TH!


$10,000 pesos+
UTILITIES - MONTH



HIGH SEASON NIGHT= $90 USD (min.3 nights)
HIGH SEASON MONTH = $1,600 USD
(Utilities included)


more photos>>>

$1500 USD+ Electricity (1 Bedroom)
$1950 USD + Electricity (2 Bedrooms)
more photos>>>

VILLA BONITA
Corpus Christi neighborhood
Vista Bonita is a 3 story 3 bedroom Cozumel vacation rental villa located in the private little oceanfront community of Costa Del Sol. And, because Vista Bonita is 8 miles south of town, it's a very short boat ride to the major dive reefs.
Enjoy The Luxury Of a Private Townhome Without Sacrificing The Benefits Of a Resort!
• 3 BDRM / 3 recámaras
3½ BATH / 3 baños completos y 1 medio baño
• Panoramic Sea View/ Vista al mar
• Close to Major Dive Reefs / Cerca de los mejores arrecifes
• Dive Boat Pickup on Site / Muelle con acceso a embarcaciones par air a bucear
• Beachfront Community / Villas en la playa
• Oceanfront Infinity Freshwater Pool / Alberca con vista al mar
• Community Oceanfront Jacuzzi / Jacuzzi frente al mar
• Fully Air-conditioned / equipado con aire acondicionado
• Ceiling Fans / ventiladores de techo
• Gourmet Kitchen/ cocina equipada
• DVD Player
• CD Player
• Maid Service (optional) / servicio de limpieza (opcional)
• Satellite TV
• Internet Wireless, wi-fi Access / Internet inalambrico
• Free Phone Service to U.S. & Canada / Linea telefonica con llamadas gratis a U.S.A y Canada
• Linens and towels included (except beach towels) / Sábanas y toallas incluidas (exepto toallas de playa)
• Bedding: 2 kings, 1 queen, double sleeper sofa
• Maximum Occupancy: 8 guests/ Ocupacion maxima para 8 personas
• No Smoking (Smoking on terraces only) / No fumar ( solo en terrazas)
$3,000.00+ Utilities USD/Mo. Minimum Rate $200.00 USD per night
Father's Day - June 18th

Father's Day is a great opportunity to appreciate the love and effort of our fathers or father figures.

Cozumel Living would like to wish each and every Father a very Happy Fathers's Day!
Bob's paving solution only possible in MX
Bob's paving solution only possible in MX
Bob's paving solution only possible in MX
Bob's paving solution only possible in MX
5 NEW HOMES WITH POOLS OFF AIRPORT BLVD.

Coming 2017-2018 - Contact us for details on pre-sale!
Index ranks Mexico as 2nd happiest country
Index ranks Mexico as 2nd happiest countr
June 20-25, 2017!
Like in previous years, the 5th edition of the Cozumel Scuba Fest event is dedicated to enthusiastic divers who can follow Jacques Cousteau's journey on his visit to the island back in the 1960's, and become an Ambassador for the world´s 2nd largest barrier reef by completing this route to receive the official logbook signed by his son Jean Michel Cousteau – oceanographic explorer, environmentalist, educator, and film producer.
The route can be dived from any of our dive centers in Cozumel: Allegro Cozumel & Occidental Cozumel (directly from dive center), Melia Cozumel Golf – All Inclusive (transfer to Allegro Cozumel required). Please get in touch with their reservation team for your Cozumel Scuba Fest stay & dive package.
The Festival will be held in Isla Mujeres, Quintana Roo, Mexico.

The family-friendly Whale Shark Festival will showcase the time-honored dances, local cuisine, nearby businesses and works from local artisans. Guests can also participate in some of the water activities that have made Isla Mujeres a favorite vacation spot: sport fishing, diving and snorkeling tours of the pristine reefs and of course swimming with whale sharks, the largest fish in the world and an endangered species.
June weather in Cozumel

The average temperature stays around 88°F and over, so it is hot! The Caribbean Sea maintains its azure warmth at 82°F, with clear and still waters which are perfect for all kinds of swimming, snorkeling, snuba or scuba diving. The coral reefs are as peaceful as they can be at these temperatures with a low flow of southern tropical currents.




(987) 869-2345
(987) 869-1244
(987) 869-0476
USA 214-230-6601

OFFICE HOURS MONDAY TO FRIDAY 9 TO 5 PM
OTHER TIMES BY APPOINTMENT
Cozumel Living has relocated & have a new number!
NEW MX# : 869-0476 but please remember our US# 214-230-6601 that we can be reached at M-F 9 to 5 and Sat. 9 to 1 pm.
Come check out our new office, we are still located at the same address but next door to the old office!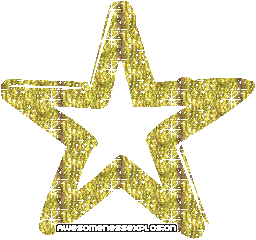 Meet Our Team!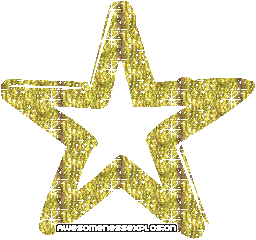 Nancy Edwards

Broker

Doug Pickett




Agent

Stephanie Baqueiro

Office Administrator

Heather Sherman

Web Administrator

Nancy Murray

Agent

Cinthya Vazquéz

Rental Agent

Laura Moreno

Rental Agent

Francsico Ramos


Agent

Adiel
Jimenez


Runner
For more information About Us... click the link http://cozumelliving.com/contactUs.htm