HACIENDA MONTE CRISTO #9

CASA SANTA FE




North coast road, Country Club Estates

Condo located on the 2nd floor
1 Bedroom, 1 Bathroom
Bedroom has a beautiful balcony
Beautiful kitchen w/ tile backsplash
Built-in Stove top and oven
Nice wood fixtures and cabinets
Mini-splits in all rooms
Pool, Roof-top grill, common area
On-site parking included

Very nice grounds within the Estates!

**Steps from the prestine sandy beaches!**


Corpus Christi neighborhood

2 Bedrooms
2 Bathrooms
Single bodaga can be used as ample storage
Central A/C
Modern full service kitchen
Comfortably furnished
Short walk to Chedraui and Mega Superstores
and the Ocean!


Very unique duplex!


Corpus Christi neighborhood

2 Bedrooms
2 Bathrooms
Single bodaga can be used as 3rd room
Central A/C
Modern full service kitchen
Furniture was completely refurbished
Comfortably furnished
Short walk to Chedraui and Mega Superstores
and the Ocean!


Very unique duplex!

20 Av. Bis #398 esquina Calle 23 Sur

2 Bedroom

2 Bath

1 Level home next to Corpus Christi neighborhood
Corner Lot

Fresh water well

Coconut trees, tropical plants, shaded lanai porch
covered parking
Back yard is perfect to add a Pool


$159,000.00 USD

$100,000.00 USD

$95,000.00 USD

$160,000.00 USD
Last Month New Listings
25 Av. Bis South #1198 corner of Calle 19

Large corner home
4 Bedrooms
Patio and a balcony
Beautiful kitchen wood built-ins storage areas/doors/ cabinets
2 Garages
Mini-splits in all rooms
double car garage, a workshop, outdoor shower and dressing room
Common area includes a built in barbque grill at the pool
Large generator

**Fully furnished**


South of Avenida 30 in the Independencia neighborhood at Calle 37

5 Bedrooms
6 Bathrooms
Front home has 2 bedrooms, 2 baths, kitchen
living room, and dining
remainder of the rooms are in private suites behind the refreshing pool and beautiful gardens
3 roomy bedroom suites each complete with large bathrooms and shower areas.
At back of the garden is a palapa covered living and kitchen.


Very unique property!


25 AV. Bis South Between 21 and 23

1 Bedroom
Perfect starter home
In the famous Corpus Christi neighborhood
Hurricane shutters on the larger windows
Protectors on the smaller windows
Illuminated front garden area
Nice patio with room for a Jacuzzi
Laundry area with washer hook up and hydro pump.

Partially furnished!

$274,000.00 USD

$380,000.00 USD

$118,000.00 USD
VILLA BONITA

LAS VENTANAS 401A SANTIAGO

CASA MEDITERRANEA

Private Street off Av 5 entre Calle 7 y 9

2 Bedrooms
1 Bathroom
Third floor condo
Only one block from the ocean
Roof access with beautiful views of the ocean
3 blocks from the ocean

more photos>>>

10 Ave between 10 y 12

3 Bedrooms
2 Bathrooms
Ground floor Condo
Lush tropicial garden w/ patio privacy
Upgrades such as stainess steel appliances, counter tops, and
bowl sinks
Only downtown gated community


One block from ocean, shopping and downtown

more photos>>>

35 Avenida Sur #656 Entre Las Calles De Hidalgo y 7 Sur, Colonia Adolfo Lopez Mateos

3 Bedrooms
3 Bathrooms
1 Bedroom 1 Bath seperate guest suite
Organic pool w/ fountain
Second story master suite w/ terrace
Off street parking for two vehicles
Custom furniture designs- Fully Furnished!

Tropical Island Home!

$49,750.00 USD

$185,000.00 USD

$262,000.00 USD
CASA PAAMUL

CASA TORRES +3 APTS.

LOTS MARIE
CASA MARINA

20 AV. South Corner Paamul Street #1418

3 Bedroom
3 Bathrooms
Large terrace upstairs
Walk-in Closets
Perfect home in Cozumel
Unfurnished


5A Avenida Sur y Calle 21 Sur


Two-story home on a corner lot
Property is only 1 block from the ocean
Main house has 2 Bedrooms and 2.5 Baths
including Large master bedroom with terrace
Open concept living room, dining room,& kitchen
Kitchen/Dining/Bar and Living area
A/C with mini splits and automatic gate
3 Independent apartments always rented due to the location.


Fully Furnished!

50 Ave bis entre Las Calles 17 y 19 Sur

This is your opportunity to invest in big
lot which is hard
to find in Cozumel in town.
There is a road planned to access the lots.
Owner will provide the drainage pipes
and bring Electricity in.


MOTIVATED SELLER!!

15 North Av. With 8th and 10th
North Street, Downtown

1 Bedroom + Studio
1 Bathroom
Open floor plan
Apartment in back of the house
Only 3 blocks from the ocean
Beautiful Huaya tree
Great investment property!

NEW REDUCED FROM $220,000.00 USD TO


$199,000.00 USD




$299,000.00 USD




NEW REDUCED
3 Lots sized at : 12m x 40m =480 m2 $75,000 USD each


1 Lot size: 15m x 40m =600 m2


$93,750 USD


NEW REDUCED FROM $115,000.00 USD TO


$94,000.00 USD

CASA MAMAYA
CASA MARTIN
VILLAS COZUMEL B
CASA 35

Calle 11 At Av. 80 Bis

4 Bedrooms Large home
3 1/2 Bathrooms
Large kitchen, Dining room, living room
Plus a bonus room or studio upstairs
Fully Furnished
Beautiful view of the pool and garden
from the arched balconies and terraces
Well maintained pool

OWNER FINANCING AVAILABLE

***As seen on HGTV Caribbean Life
and House Hunters International***

10 North St. Corner at 20th Av.

3 Bedrooms 2 Story Hacienda style home
2 indepedent studio apartments
Apartments have their own private entrances
Apartments stay rented for great income property
4 Blocks from the ocean
5 blocks to the main square
Beautiful garden
Room for a pool


OWNER FINANCING
AND
2 APARTMENTS INCLUDED!

more photos>>>

10AV. entre 15 y 17 Andrés Q. Roo


2 Bedrooms, 1 Bathroom condo
Sparsley furnished
Open kitchen, living room, and dining area.
Laundry room and air conditioners in each room
In the great Corpus Chrisit neighborhood
2nd Level, very secure alloted parking space


2 BLOCKS TO THE OCEAN
& SHOPPING
Great Location!!


10 Av. To 10 Av. Bis entre
Calles 13 & 15 S

2 Bedrooms + Studio
1 Full Bathroom
Kitchen, Dining area and Living room
Laundry room
1 Indepedent store with half bathroom
Large backyard
1 car parking space

Large lot perfect for a starter home!
-Unfurnished
more photos>>>

NEW REDUCED FROM

$435,000.00 USD TO

$299,000.00 USD

Owner Financing Available

OWNER FINANCING-
$280,000.00 USD or
CASH PRICE $255,000.00 USD

NEW REDUCED FROM $110,000.00 USD TO $99,000.00 USD


NEW REDUCED FROM $120,000.00 USD TO

$89,000.00 USD
| | | | |
| --- | --- | --- | --- |
| LOT PAM | VILLA FONTAN | VILLAGE LOTS (PART) | CASA SUSY |
| | | | |
| -UNDER CONTRACT- | -SOLD- | -UNDER CONTRACT- | -UNDER CONTRACT- |
| | | | |
| --- | --- | --- | --- |
| CASA AZORA | CASA PUEBLO | CASA RICHELLE | CASA CARDINAL |
| | | | |
| -UNDER CONTRACT- | -UNDER CONTRACT- | -UNDER CONTRACT- | -UNDER CONTRACT- |
PALMAR 8G
LAS VENTANAS B102
PALMAR 5E
COSTA DEL SOL D4
$1,175 USD Weekly
more photos>>>

May 1, 2016 – October 31, 2016
$145 per night or $1,000 per week
more photos>>


$250.00 to $170.00 per night
morephotos>>>


$3,000.00 USD + ELECTRICITY
more photos>>>

VILLAS COLIBRÍ
LA TERRAZA SUITE
CASA KEVIN
CASA MANDARINA
MONTH (1 to 3 months )May to Oct= $950 USD + Electricity
more photos>>>
Minimum Rate $400.00 3 nights
Maximum Occupancy 4 guests
more photos>>
WEEK = $950 USD (INCLUDES INTERNET, CABLE, CLEANING ONCE A WEEK)
MONTH (1 to 6 months) = $1,250 USD + ELECTRICITY
more photos>>>

$1500 USD+ Electricity (1 Bedroom)
$1950 USD + Electricity (2 Bedrooms)
more photos>>>

APARTMENT TULUM
Corpus Christi neighborhood
• 1 Bedroom with flat screen TV
•1 Bathroom with bathtub andseparate glassed shower
• Living room with flat screen TV
• Dining room
• Laundry room with washer and dryer
• A/C in bedroom & Living room
• Includes Internet and cable
• Completely Furnished
SPECIAL!!!!!

1/2 price discount!
REDUCED to $11,000 pesos per month
Check out our NEW Brochures with all featured New Listings and New offers! Pick one up at our office or at any of these locations:
-Studio Blue -Coffee Bean-Zermat -Panchos Backyard
-Kinta -Rock and Java -Oasis Animal-Casa del Mojito-Al pie del carbón I-II-Costa del Sol D4- Aldora-Jeanies Waffle house-Dentista Erives-Hostelito-Isis.
MOVING TO PARADISE WAS
THE BEST DECISION I EVER MADE


By Don Murray
An Article from International Living to share with you
Sitting on the deck of his 36-foot cabin cruiser, Fish Trap, and sipping wine, John Pasnau takes a slow deep breath of clean, salt air and reflects on his new life. He and his wife, Valerie, are getting ready to cast off for a short cruise to watch another Caribbean sunset along the Riviera Maya. "Retiring to Mexico almost a year ago was probably the best decision I've ever made…except for asking Valerie to marry me," he says.At ages 58 and 56, John and Valerie had had enough of the pressures associated with their lifestyle in the States.
"Living in Connecticut had become very expensive. I had a good business but my career was facing new and strong challenges from competition. If that wasn't enough, the ongoing tax burden was becoming unbearable. At my age, I decided to look for other options," says John. Connecticut's winters were also taking their toll on the couple. "We were sick of the snow and the cold weather," says Valerie. "And like most families, we had lived our lives for our children. Now, they were all grown and it was time to live our lives for ourselves."
"After 11 months of subscribing to International Living, and doing research, we made the decision to leave the U.S. and move to Mexico," John says. "We read about what others had done and we realized we could do the same thing. We just needed to take action! For us, that meant buying airline tickets. "We had been to Mexico before, but when we vacationed on Isla Mujeres in 2010 it appealed to us like no other place had. We knew we had found our place and moved here in September of 2014."
It's easy to understand why John and Valerie love Isla Mujeres. Isla (as the locals call it) is a small island just eight miles off the coast of Cancun, (but even closer to the Larger island of Cozumel,) on Mexico's famed Riviera Maya. The warm turquoise waters are teeming with fish, dolphins, and sea turtles and are ideal for water enthusiasts. The island, while small at just five miles long and a half-mile wide, has all the essentials John and Valerie need, and what isn't available on the island can be found in Cancun or Cozumel just a short ferry ride away.
Life on this paradise island costs John and Valerie about $2,200 per month including $900 rent for a fully furnished one-bedroom condo just across the street from the beach. They own two motor scooters that provide the perfect transportation around the island and share the roadway with golf carts and a few taxis.
"If there was one thing or one moment that clicked for me, John said, "it was realizing that I was happy with just having 'enough.' Some guys work themselves to death wanting more and more. I finally realized that tomorrow was not guaranteed and so we did something for today. If we have any regrets, it's that we didn't do this sooner."
Join Dive Boutique Cozumel and Cozumel Marine World to celebrate the second annual PADI Women's Dive Day, 2016.
We are going to have fun activities planned throughout the day:
"Ladies Only" Two-Tank boat dive departing at 08:00
Afternoon Shore Diving
Evening shore night dive to end the Dive Day Special PADI Women's Dive Day hotel package at Casa Del Mar Cozumel, Beach and Dive Resort.
So, join us and let's this years PADI Women's Dive Day bigger, better and more fun than last year.
Email us at info@diveboutiquecozumel.com to reserve your spot on the boat!
Sea Turtle Workshop
Be apart of an event in Cozumel you will never forget!
June marks the beginning of the sea turtle workshop. In 2006 the Committee of Brigades began allowing volunteers to participate in the turtle salvation program. What that means for tourist visiting the island during the months of June-November, or locals wanting to be a part of such a rare experience, is now you can get involved! Sign up to attend the Night conservation workshop which will be approximately 3 hours from 9:00pm - 12:00am. Watching baby turtles emerge from their nest to make their way to the ocean is an event in Cozumel you would never forget! Please be aware anyone traveling in the nesting areas after dark could be asked to leave by the local police or military personnel. They are instructed to make sure no distrubances are made to the volunteers or turtles, be please cautious of the guidelines during turle nesting season.
To sign up for the workshop visit:
http://www.wanderlandtravel.org/reservations-cozumel.php#reservations

For those who have a mortgage currently, and plan on doing a rate and term refinance to obtain better conditions, it is highly recommended that you move forward with this transaction now, to take advantage of current historically low interest rates. Most clients are able to change their mortgage to an 8.5% interest rate with minimal paperwork.

For those who are considering purchasing a property, while property is almost always a good investment, it is in your best interest to move forward with the purchase and mortgage now to take advantage of current terms and conditions. While a small increase in interest rates will probably not shy away most buyers, by purchasing now you will have the best mortgage conditions.

*Remember that one of the most important aspects of qualifying for a mortgage is a healthy credit history. If an increase in your credit card's interest rate and therefore monthly payment will result in you not making your regular payments on time, then now is the time to get your mortgage.

At Cross Border Investment, we are dedicated to providing the best loan options for our clients. Please feel free to contact us so we can help match you with the best mortgage conditions available.

Kind Regards,
Cross Border Investment
July weather in Cozumel


The month of July is characterized by essentially constant daily high temperatures, with daily highs around 90°F throughout the month, exceeding 93°F or dropping below 85°F only one day in ten. Make sure to bring your sun block or tanning oil and get ready to enjoy some fun in the sun this summer in Cozumel.




(987) 869-2345
(987) 869-1244
(987) 869-0476
USA 214-230-6601

OFFICE HOURS MONDAY TO FRIDAY 9 TO 5 PM
OTHER TIMES BY APPOINTMENT
Cozumel Living has relocated & have a new number!
NEW MX# : 869-0476 but please remember our US# 214-230-6601 that we can be reached at M-F 9 to 5 and Sat. 9 to 1 pm.
Come check out our new office, we are still located at the same address but next door to the old office!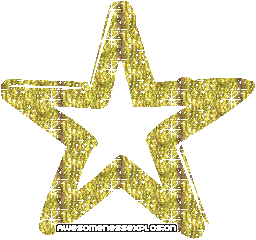 Meet Our Team!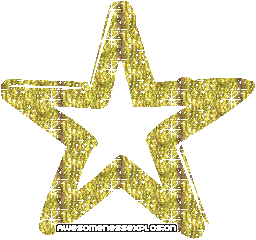 Nancy Edwards

Broker

Doug Pickett




Agent

Stephanie Baqueiro

Office Administrator

Heather Sherman

Web Administrator

Nancy Murray

Agent

Cinthya Vazquéz

Rental Agent

Laura Moreno


Agent
For more information About Us... click the link http://cozumelliving.com/contactUs.htm