CASA NIKO
50 Ave bis entre Las Calles 17 y 19 Sur

Spacious two story, 4 bedroom, 3.5 bath furnished home in the Independencia neighborhood.
All nice homes surronding this house. Secure location with a garage with automatic opener, space for laundry, a big beautiful kitchen with royal blue tiles and dark wood cabinets and stainless steel appliances. Bar looking into the living room with high ceilings and a lot of windows facing the backyard and patio with bar-b-que grill for outdoor entertainment shaded by a big tree that provides ample protction from the morning sun coming in the 2 story windows. A modern home with American style amenities such as a high pressure water system, dedicated drinking water lines, high ceilings, a pantry and a bathtub.There is a downstairs bedroom with 1.5 bath and the 3 other bedrooms upstairs each with their own bathrooms. Double sinks and tub in master bathroom. Ample closet space and built in shelving throughout the house. There is a stairway to the rooftop going up the back of the house to access services on the rooftop. There is also a nice outdoor shower in the back yard. The back yard is large enough to add a swimming pool.
more photos>>>
****Modern style amenities****
HOT DEAL FOR THE MONTH OF MARCH AND APRIL PRICE REDUCED TO
$224,900.00 USD
VILLAS ZAZ TUN

Residencias Reef Condo

4 Bedrooms
5 Bathrooms
Penthouse with spectacular views
Gated condominium communtity
Decorated with true Caribbean decor
Wrap around balconies
Outdoor dining and hammocks for relaxation
A solarium with infinity pool
more photos>>>


Calle 17 NO. 550 Entre 10 Av. Bis y 15 Av.

Four 1 Bedroom villas
Great rental property
Turnkey building
Walking distance to town and Ocean

Lot size: 2326 sq. ft.




$675,000.00 USD

$250,000.00 USD
Last Month New Listings
CASA MARTIN

CASA PUEBLO

VILLA COZUMEL B

10 North Street corner with 20th Avenue


3 bedroom, 2 story hacienda style home
two independent one bedroom studio apartments
both with independent enteries
Great income property
4 blocks from the ocean and 5 block to the main square all have ocean views
A pool will fit perfectly or you
can keep the beautiful garden


2 Bedroom
2 Bathroom
Lush tropical atmosphere
Open layout Kitchen, Living room & Bar
Windows feature hand laid tiles
Large bedroom on the 2nd floor
with large terrace
New stove and a gas refrigerator
Secluded Jungle Eco-Living
No electricity except for the generator
SOLAR PANELS

more photos>>>

Corpus Christi neighborhood

2 Bedroom
1 Bathroom
Open layout Kitchen, Living room
Laundry room
Air conditioning in every room
Located on the 2nd level
Secure parking
Only a few blocks from the Ocean!

$280,000.00 USD

$115,000.00 USD

$110,000.00 USD
RESIDENCIAS REEF BUILDING 3 ·7110

CASA AZORA

CASA TORRES

CASA COLORES

1 Bedroom fully furnished Condo
Kitchen has all stainless steel appliances
Open layout Kitchen, Living room & Bar
King size bed and a great views
The storage room features a washer and dryer
Large patio features a lounger table and chairs
Condo is full of amenties
Patio leads down to the pool and Ocean


Mexican style home
2 Bedroom
2 Bathrooms
Open living room and Kitchen
Laundry room
Beautiful pool with covered patio
Nice residential area near Sams


Lot Size: 273 mts2 = 2,938 sq.ft.

Corpus Christi neighborhood

2 Bedroom
2 1/2 Bathrooms
Master bedroom has a large terrace
Home has 3 other income producing rental apartments with thier own entrances

Corpus Christi neighborhood


2 Level 3 bedroom home
3 Bathrooms
Fully equipped Kitchen
Large terrace upstairs
Palapa downstairs facing the garden
Beautiful pool features a waterfall
TWO blocks to the Ocean!
Partially furnished
Beautiful tile in kitchen with appliances


$265,000.00 USD

$185,000.00 USD

$325,000.00 USD

$225,000.00 USD
AMERICAN COLLEGE

LOS ALAMENDROS APARTMENT

CASA KEVIN
30 Av. known as Pedro Joaquin Coldwell on
Calle 31 Sur entre 25 y 30 Av.

Building remains (no furnishings in the school)
Administative wing has furnishings and a/c
5 offices/bathroom/infirmary/ supply room
Classrooms, computer room, laboratory
Basketball court, fenced football/soccerfield
Grand stands for 100+ people
Kitchen, cafeteria outdoor area

Calle 11 South


3 Story apartment building
6 Apartments total including
Two 2 Bedroom units
Four 1 Bedroom units
Each apartments has a patio or terrace
Kitchen/Dining/Bar and Living area
A/C with mini splits
Units rent between $5500-4500 Pesos


Great investment opportunity!

50 Ave bis entre Las Calles 17 y 19 Sur

One level completely remodeled
3 Bedroom home
2 1/2 bathrooms
Beautiful outside palapa bar
Living area w/full bath on the rooftop
Full size laundry/storage room
Outdoor shower
Hurricane shutters have been added!
Tons of updated amenties
Rinse tank, granite countertops,
new stainless steel appliances,
floor tiles throughout,
New aluminium windows

The sale comes with an island "Thing" car
and 2 new FZ150 Yamaha mopeds

NEW REDUCED FROM $590,000.00 USD TO


$485,000.00 USD




$350,000.00 USD




NEW REDUCED FROM $225,000.00 USD TO

$210,000.00

USD

LOT JEANIE
CASA MARTIN
CASA MARINA

25 AV. C between Calle 19 y 21 Sur.


A very large plot of land
1 kilometer off the new highway
Across from San Francisco Beach Club
A well, a beautiful iron gate, and a palapa
Lot Size: 100 meters x 1000 meters =
100,000 square meters / 10 hectares or 25 acres




10 North St. Corner at 20th Av.

3 Bedrooms 2 Story Hacienda style home
2 indepedent studio apartments
Apartments have their own private entrances
Apartments stay rented for great income property
4 Blocks from the ocean
5 blocks to the main square
Beautiful garden
Room for a pool


OWNER FINANCING
AND
2 APARTMENTS INCLUDED!

more photos>>>




1 Bedroom + Studio
1 Bathroom
Open floor plan
Apartment in back of the house
Only 3 blocks from the ocean
Beautiful Huaya tree


Great investment property!

NEW REDUCED FROM
189,000.00 USD TO


$179,000.00 USD

OWNER FINANCING-
$280,000.00 USD

NEW REDUCED FROM $115,000.00 USD TO $104,000.00 USD

| | | |
| --- | --- | --- |
| CASA ORION | VILLA COZUMEL C | LAS VENTANAS B 102 |
| | | |
| -SOLD- | -SOLD- | -UNDER CONTRACT- |
| | | |
| --- | --- | --- |
| PALMAR 2B | CASA CARIBBEAN | LOT MEJICANO |
| | | |
| -SOLD- | -SOLD- | -SOLD- |
CASA ZITA
CASA MARIA
PALMAR 5E
APARTMENT TULUM
$200 USD per night
more photos>>>

Minimum Rate $180.00
Maximum $ 250.00
more photos>>


$250.00 to $170.00 per night
morephotos>>>


$1,200 USD + UTILITIES
more photos>>>

VISTA BONITA
SUITE BONES
CASA KEVIN
CASA MANDARINA
$200 USD per night
$2,400 USD + Utilities per month (Vacational)
more photos>>>
Minimum Rate $400.00 3 nights
Maximum Occupancy 4 guests
more photos>>
WEEK = $950 USD (INCLUDES INTERNET, CABLE, CLEANING ONCE A WEEK)
MONTH (1 to 6 months) = $1,250 USD + ELECTRICITY
more photos>>>

$1500 USD+ Electricity (1 Bedroom)
$1950 USD + Electricity (2 Bedrooms)
more photos>>>

(987) 869-2345
(987) 869-1244
(987) 869-0476
USA 214-230-6601

OFFICE HOURS MONDAY TO FRIDAY 9 TO 5 PM
OTHER TIMES BY APPOINTMENT
Carnival 2016 was Extravagant!

| | | |
| --- | --- | --- |
| | | |
| | | |
Humane Society Spay & Neuter Campaign

When: Tue Mar 01 2016 at 08:00 am | Where: Cozumel Radio, Cozumel,
We're gearing up for our massive spay & neuter campaign March 1,2 & 3 - the goal is 200 animals a day so we need tons of supplies. If you live here on the island we're collecting newspaper, sheets, towels, and blankets. If you're coming down, we need a few things shipped that are small & can fit in suitcases - like blades for our clippers, and dog tags for the pets.


If you are looking for relaxation, fun in the sun, or partying during your Spring Break, Cozumel is a perfect destination for you! It is not as crowded as Cancun but it can be more affordable. Between amazing dive spots, free snorkeling lessons, exciting nightlife,
and soft sandy beaches with scenic views, where else would you want to vacation??

March weather in Cozumel


Spring in Cozumel is absolutely wonderful. The weather is very similar to the month of February. March is one of the driest months of the year in Cozumel leaving nothing but sunshine and warm weather for Spring break vacationing!




Cozumel Living has relocated & have a new number!
NEW MX# : 869-0476 but please remember our US# 214-230-6601 that we can be reached at M-F 9 to 5 and Sat. 9 to 1 pm.
Come check out our new office, we are still located at the same address but next door to the old office!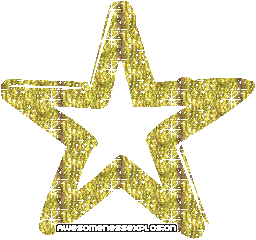 Meet Our Team!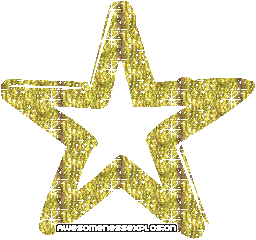 We would like to welcome TWO new team members to the Cozumel Living Team!
Nancy Edwards

Broker

Joni Thadani

Office Manager

Stephanie Baqueiro

Office assistant

Heather Sherman

Web Administrator

Nancy Murray

Agent

Cinthya Vazquéz

Rental Agent

Doug Pickett

Agent

Karan Thadani

Agent
For more information About Us... click the link http://cozumelliving.com/contactUs.htm