CASA RICHELLE

CASA AZUL

VILLA COLIBRÍ




South Coast Highway Kil 14.5

3 Bedroom
3.5 Bathrooms
*Additional private guest apartment including
Bedroom, living room, dining, kitchen, bathroom
Bedrooms face the beautiful azul crystal clear waters
Living room is double high ceilings
double car garage, a workshop, outdoor shower and dressing room
There is a built in barbque grill at the Pool
Stone walkway with hand railing down to a small sandy area and entrance to the ocean
**Fully furnished**


15 Av #665 between Calles 12 & 14 Norte

Large 2 story, 3 bedroom, 3 bath
Open concept living room, dining room and kitchen. Big storage/laundry room
Vaulted ceilings and a Loft overlooking the living room
Back patio w/ a great pool
One car enclosed garage
Central air and hurricane shutters
Couple blocks from the ocean restaurants, shopping, and beach clubs


Fully Furnished!!!




15 Av #316 Entre Calle 3 Y Calle 5

2 Bedrooms
3 Bathroom
Completely modernized
New Bathrooms, tile, appliances,
grass, privacy wall
Brand new pool!
3 blocks from the ocean


This turnkey property would also make the perfect vacation rental.


AV. BENITO JUAREZ ENTRE 65 AV.

One office with palapa patio,
a studio apartment
1 bedroom apartment,
One 2 bedroom apartment,
Six 3 bedroom apartments,
Two 4 bedroom apartments
11 units that are rented continuously
with almost zero vacancy
Ea. Fully furnished with laundry/service rooms
Most units are two levels with balconies
Swimming pool is a large 2 1/2 mt deep pool
Complex gated, secure entrance


$1,700,000.00 USD

$325,000.00 USD

$220,000.00 USD

$850,000.00 USD
VILLA BONITA

LAS VENTANAS 401A SANTIAGO

CASA MEDITERRANEA

Private Street off Av 5 entre Calle 7 y 9

2 Bedrooms
1 Bathroom
Third floor condo
Only one block from the ocean
Roof access with beautiful views of the ocean
3 blocks from the ocean

more photos>>>

10 Ave between 10 y 12

3 Bedrooms
2 Bathrooms
Ground floor Condo
Lush tropicial garden w/ patio privacy
Upgrades such as stainess steel appliances, counter tops, and
bowl sinks
Only downtown gated community


One block from ocean, shopping and downtown

more photos>>>

35 Avenida Sur #656 Entre Las Calles De Hidalgo y 7 Sur, Colonia Adolfo Lopez Mateos

3 Bedrooms
3 Bathrooms
1 Bedroom 1 Bath seperate guest suite
Organic pool w/ fountain
Second story master suite w/ terrace
Off street parking for two vehicles
Custom furniture designs- Fully Furnished!

Tropical Island Home!

$49,750.00 USD

$185,000.00 USD

$262,000.00 USD
Last Month New Listings
VILLAGE LOTS-Calle 12 North Entre 15 Av. & 20 Av.
CASA SANDY

CASA HACIENDA

LAS VENTANAS A 102

Residencias Reef Condo

1 Large Bedroom w/ ample closet space
1 Bathroom w/ glass shower and 2 sinks
Fully equipped kitchen
Gated condominium communtity
Fully furnished
Carved wood furniture
Rooftop terrace has a bathroom
A solarium with infinity pool


Calle 17 Sur between
15 Av. y 15 Av. Sur BisCorpus Christi

3 Bedrooms
1 Bathroom
Fully Furnished
Completely walled and gated
Lovely front porch
Outdoor shower and Garden


3 Blocks to the Ocean!




Calle 7, No. 918, between 40 and 45

3 Bedrooms each with Private bathroom
Fourth bedroom could be used as a study
Enclosed parking & warehouse space
Nice back yard with pool
3rd floor has an office and bathroom
Unique decorative pieces


Fully Furnished!!!




10 AV. BETWEEN 10 AND 12 STREET, DOWNTOWN

3 Bedrooms located on
2 Bathrooms
Newly purchased stainless steel appliances
Granite counter tops and wood cabinets
Tile floors throughout including the
outside terrace
Mini split air conditioning units
Recently painted with
high quality Sherwin & Williams paint


Bonus -12 by 21-foot garage
(a $20,000 value)

$299,000.00 USD

$140,000.00 USD

$595,000.00 USD

$216,000.00 USD
CASA PAAMUL

LOS ALAMENDROS APARTMENT

CASA KEVIN

20 AV. South Corner Paamul Street #1418

3 Bedroom
3 Bathrooms
Large terrace upstairs
Walk-in Closets
Perfect home in Cozumel
Unfurnished


Calle 11 South


3 Story apartment building
6 Apartments total including
Two 2 Bedroom units
Four 1 Bedroom units
Each apartments has a patio or terrace
Kitchen/Dining/Bar and Living area
A/C with mini splits
Units rent between $5500-4500 Pesos


Great investment opportunity!

50 Ave bis entre Las Calles 17 y 19 Sur

One level completely remodeled
3 Bedroom home
2 1/2 bathrooms
Beautiful outside palapa bar
Living area w/full bath on the rooftop
Full size laundry/storage room
Outdoor shower
Hurricane shutters have been added!
Tons of updated amenties
Rinse tank, granite countertops,
new stainless steel appliances,
floor tiles throughout,
New aluminium windows

The sale comes with an island "Thing" car
and 2 new FZ150 Yamaha mopeds

NEW REDUCED FROM $240,000.00 USD TO


$220,000.00 USD




$350,000.00 USD




NEW REDUCED FROM $225,000.00 USD TO

$210,000.00

USD

CASA MAMAYA
CASA MARTIN
VILLAS COZUMEL B

Calle 11 At Av. 80 Bis

4 Bedrooms Large home
3 1/2 Bathrooms
Large kitchen, Dining room, living room
Plus a bonus room or studio upstairs
Fully Furnished
Beautiful view of the pool and garden
from the arched balconies and terraces
Well maintained pool

OWNER FINANCING AVAILABLE

***As seen on HGTV Caribbean Life
and House Hunters International***

10 North St. Corner at 20th Av.

3 Bedrooms 2 Story Hacienda style home
2 indepedent studio apartments
Apartments have their own private entrances
Apartments stay rented for great income property
4 Blocks from the ocean
5 blocks to the main square
Beautiful garden
Room for a pool


OWNER FINANCING
AND
2 APARTMENTS INCLUDED!

more photos>>>

10AV. entre 15 y 17 Andrés Q. Roo


2 Bedrooms, 1 Bathroom condo
Sparsley furnished
Open kitchen, living room, and dining area.
Laundry room and air conditioners in each room
In the great Corpus Chrisit neighborhood
2nd Level, very secure alloted parking space


2 BLOCKS TO THE OCEAN & SHOPPING
Great Location!!


NEW REDUCED FROM

$435,000.00 USD TO

$299,000.00 USD

OWNER FINANCING-
$280,000.00 USD or
CASH price of $255,000.00 USD

NEW REDUCED FROM $110,000.00 USD TO $99,000.00 USD

| | | |
| --- | --- | --- |
| LOT PAM | VILLAGE LOTS (PART) | LAS VENTANAS B 102 |
| | | |
| -UNDER CONTRACT- | -SOLD- | -SOLD- |
| | | |
| --- | --- | --- |
| CASA AZORA | CASA CARIBBEAN | CASA PUEBLO |
| | | |
| -UNDER CONTRACT- | -SOLD- | -UNDER CONTRACT- |
CASA MARAVILLA
LAS VENTANAS B102
PALMAR 5E
APARTMENT TULUM
$950 USD + UTILITIES
more photos>>>

May 1, 2016 – October 31, 2016
$145 per night or $1,000 per week
more photos>>


$250.00 to $170.00 per night
morephotos>>>


$1,200 USD + UTILITIES
more photos>>>

VILLAS COLIBRÍ
SUITE BONES
CASA KEVIN
CASA MANDARINA
MONTH (1 to 3 months )May to Oct= $950 USD + Electricity
more photos>>>
Minimum Rate $400.00 3 nights
Maximum Occupancy 4 guests
more photos>>
WEEK = $950 USD (INCLUDES INTERNET, CABLE, CLEANING ONCE A WEEK)
MONTH (1 to 6 months) = $1,250 USD + ELECTRICITY
more photos>>>

$1500 USD+ Electricity (1 Bedroom)
$1950 USD + Electricity (2 Bedrooms)
more photos>>>

VACATION RENTAL
Costa Del Sol D4
Costa Del Sol D4 is a 3 story 3 bedroom Cozumel vacation rental villa located in the private little oceanfront community of Costa Del Sol. And, because Vista Bonita is 8 miles south of town, it's a very short boat ride to the major dive reefs.
• 3 Bedrooms
3½ Bathroom
• Panoramic Sea View
• Close to Major Dive Reefs
• Dive Boat Pickup on Site
• Beachfront Community
• Oceanfront Infinity Freshwater Pool
• Community Oceanfront Jacuzzi
• Fully Air-conditioned
• Ceiling Fans
• Gourmet Kitchen
• DVD Player
• CD Player
• Maid Service (optional)
• Satellite TV
• Internet Wireless, wi-fi Access
• Bedding: 2 kings, 1 queen, double sleeper sofa
$3,000 per month or $200.00 nightly!
+ Electricity
Check out our NEW Brochures with all featured New Listings and New offers! Pick one up at our office or at any of these locations:
-Studio Blue -Coffee Bean-Zermat -Panchos Backyard
-Kinta -Rock and Java -Oasis Animal-Casa del Mojito-Al pie del carbón I-II-Costa del Sol D4- Aldora-Jeanies Waffle house-Dentista Erives-Hostelito-Isis.
The dream of living in Paradise could be much more affordable then you think
Like so many, my husband and I had been dreaming about and planning our retirement for several years. Living in Nebraska City, Nebraska, was becoming more stressful each year — maintaining busy work schedules with long demanding hours, a house, and the intense winters. There was no time left for us to enjoy ourselves.
After visiting Cozumel several times in the past 10 years, we decided we were going to sell our home in Nebraska and use the proceeds to buy a home in Cozumel. We knew we would have extra funds after buying since the market is so affordable and being able to take advantage of the current exchange rate was very beneficial for us. We decided to buy from Nancy at Cozumel Living Real Estate Company with the cash we received from the sale of our home in the U.S.. It was a very easy and clear buying process for us, and it was especially nice that we had an Expat to help us through the transition.
With the cost of living almost cut to a quarter from what we were spending in the U.S., we are able to live on our social security income and live a nice life style even affording a maid and gardener! The property taxes are very low annually. The cost of groceries and eating out is in most cases less as well. We often purchase fresh fruits and vegetables from the markets which are so inexpensive compared to the imported items. The local restaurants are always the best. We enjoy trying new things the island has to offer. We have run into many owners of local restaurant's that have decided to take the plunge and move to paradise to become entrepreneurs.
Moving to Cozumel has allowed us to quit our jobs and enjoy our early retirement in Paradise. We have become very passionate about all the non-profit organizations in Cozumel. We recently have volunteered to help with the local kids learning English in turn helping us improve our Spanish! I cannot say enough about the local community that we find is so inviting and friendly!
-Rick and Susan
Cozumel could be model for planning.



Cozumel, part of reserves network.

The Island of Cozumel formally became part of the World Network of Biosphere Reserves on the weekend following its approval last month by the International Coordinating Council of the Man and the Biosphere (MAB) Program of the United Nations Educational, Scientific and Cultural Organization (UNESCO.)
Situated off the southeastern coast of Mexico, Cozumel Island encompasses diverse marine and terrestrial ecosystems rich in amphibian and reptile species. The main terrestrial ecosystems are medium semi-deciduous forests and mangroves.
The biosphere reserve forms part of the second largest reef system in the world, the Mesoamerican Reef, which is home to 1,192 marine species. Nearly 80,000 people live in the biosphere reserve, mainly in the city of San Miguel.
he head of Sedatu, the Secretariat of Agrarian Development and Urban Planning, said inclusion in the reserves network "represents an opportunity to make [the island] a national model for territorial planning that prioritizes sustainable growth and protection of its biodiversity."
Rosario Robles said that Cozumel will be able to "promote the harmony between humankind and nature and the natural and archaeological riches that distinguish it as heritage of all the people of Mexico."
The island has close to 40 Mayan archaeological sites.
The Man and the Biosphere Program was created by UNESCO in the early 1970s as an intergovernmental scientific endeavor to improve relations between people around the world and their natural environment.
Biosphere reserves are intended to be places for learning about sustainable development and reconcile the conservation of biodiversity with the sustainable use of natural resources.

Mexico News Daily
Mother's day in Mexico - May 10th
In the North American country of Mexico, Mothers Day is celebrated on a fixed day of May 10 as opposed to the Mothers Day in US that fall on the second Sunday in the month of May. Mothers Day in Mexico is celebrated in a colorful fashion. Children honor their mothers and thank them. On Mother's Day people in Mexico gift flowers and cards to their mothers. There is also a tradition of giving gifts on Mothers Day, younger kids prepare handmade gifts to honor their mothers. In several schools mothers day functions are organized where little ones present skits and songs to express their gratitude for their mothers and to entertain them.

Sacred Mayan Journey
Sacred Mayan Journey: Objective
To recreate the Sacred Mayan Journey in such traditional sites as Xcaret and Cozumel in order to reestablish an ancient practice, and in the long run, to produce both a link to a cultural identity for the region's inhabitants at many levels, as well as becoming an attraction for local, national and international tourism.
Pole (Xcaret) has been throughout history, the main shipping port of pilgrimages to Kuzamil (Cozumel), and as such, is the starting point of the 9th Sacred Mayan Journey. The farewell ceremony to the oarsmen and helmsmen will depart with the first ray of sun, from Xcaret Park to sanctuary of Ixchel, goddess of the moon in Cozumel.

MAY 23RD IN COZUMEL
6:00 a.m.
Farewell to the oarsmen
Xcaret / Cozumel
1:00 a 2:00 p.m.
Arrival of the oarsmen to Chankanaab Cozumel
Chankanaab Park - Cove
8:00 p.m.
Sacred Mayan Journey Dances for the Lady of the Moon
Quintana Roo Park, Cozumel (next to City Hall)


RODEO DE LANCHAS MEXICANAS
May 13,2016
Cozumel enjoys great prestige in sport fishing, and is an important part of the tourist attractions of this important Mexican destination. In the Annual Sport Fishing Tournament, competitors from Mexico and the world are looking to catch the best specimen of Blue Marlin, White Marlin, Sierra, Dorado, Tuna, Barracuda, among other game fish.
May weather in Cozumel


The month of May is characterized by essentially constant daily high temperatures, with daily highs around 88°F throughout the month, exceeding 92°F or dropping below 84°F only one day in ten.The Caribbean Sea is as wonderful as ever, almost hot at 28°C (82°F), influenced by tropical currents from the southeast. While you cannot rely on the sea to cool you down on hot days, its temperature is absolutely perfect for deep diving, where the thermometer is usually a bit more difficult towards divers.

For more weather




(987) 869-2345
(987) 869-1244
(987) 869-0476
USA 214-230-6601

OFFICE HOURS MONDAY TO FRIDAY 9 TO 5 PM
OTHER TIMES BY APPOINTMENT
Cozumel Living has relocated & have a new number!
NEW MX# : 869-0476 but please remember our US# 214-230-6601 that we can be reached at M-F 9 to 5 and Sat. 9 to 1 pm.
Come check out our new office, we are still located at the same address but next door to the old office!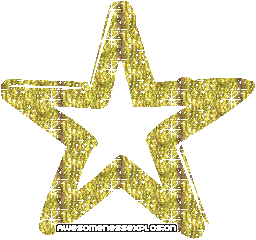 Meet Our Team!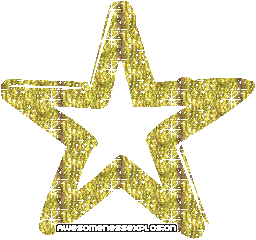 We would like to welcome TWO new team members to the Cozumel Living Team!
Nancy Edwards

Broker

Joni Thadani

Office Manager

Stephanie Baqueiro

Office assistant

Heather Sherman

Web Administrator

Nancy Murray

Agent

Cinthya Vazquéz

Rental Agent

Doug Pickett

Agent

Karan Thadani

Agent
For more information About Us... click the link http://cozumelliving.com/contactUs.htm