RESIDENCE REEF 6150

BEACH BUM COZUMEL TOURS

PLAZA LAS TEJAS

  Km 15.0 South Coast Highway

Tropical Caribbean 2 bedroom vacation rental condominium with oceanview on the north end

2 1/2 Bathrooms

Heated pool on the first level veranda directly in front of the walkway and main swimming pool

Full time maid can come with the property
New Washer/dryer, new AC, new Hot water heater


Condo Size: 2,766 s.f. 

Located in front of Palmar Condominiums next to Harley Davidson Rentals on South Coast Highway

The tour company has 22 electric Pedego bicycles

5 Trek and 7 island cruiser bike
parts and supplies such as helmets, tires, tools, etc. office furniture, equipment, and supplies, trailer for towing bikes, 36 foot Bertram boat for diving, snorkeling, and fishing overhauled in 2016.  25 sets of snorkel gear, boat supplies such as electronics, life jackets, coolers, ropes, etc., the beachbumcozumel.com website (auto booking and payments), the Pedegocozumel.com website )auto booking and payments w/ USD and Peso bank accounts.

There are 25 bike licenses to allow for tours and rentals.

On Trip Advisor it is number 45 out of 241 with 130 reviews, 5 star rating, and award of excellence.

Rental property $9200 month
(Approx. $525 USD month)

SOLD IN TOTAL OR IN PARTS!

AV. 65 Entre 19 Y 21 Col
Independecia

Commercial Plaza with 6 rooms in excellent condition
Functional with air conditioning. protective curtains
Lighting, parking (1 car per room)
Each with independent bathroom

Size: 18m x 27 m 486m2 5,230 sf
Construction Meters: 282 m2 3,035sf

$495,000.00 USD

$150,000.00 USD

$170,000.00 USD
Last Month New Listings
Highway Costera Sur KM 8.5 at the Southern Hotel Zone
Building with 6 Levels, 3 Condos on each floor, 1floor with Penthouse and another unit
Total of 17 units
1,639 sf of living space
Common area with T.V., Living Room Bar, and wet area
Gym with exterior terrace
Exterior pool with Jacuzzi, deck and green area

Sun roof with grill area, bar, sitting area nad bathrooms
Individual storage area and parking spot
Security cameras

Inquire today these Condos will not last long!
4 Condos offered at Pre-Construction price of $315,000.00 USD
SPECIAL 2 Second Floor Units at 250,000 USD!

201 North- $315,000 USD
302 Middle- $315,000 USD *Greater hurricane protection
203 South- $315,000 USD
301 North- $315,000 USD
PRE- CONSTRUCTION PRICE FROM $315,000.00 USD
BOULEVARD HOMES

CASA PAULINA

Boulevard Airport Av. corner with 50 Av. Bis

First floor includes

Living Room, Kitchen with breakfast bar
Dining room, Half Bathroom

Second floor includes:

3 Bedrooms, 2 Bathrooms
Master bedroom with walk-in closet and balcony


Garden

Will add pool for free!!

Inquire today these homes will not last long!

REDUCED 10%
FINANCING OFFERED!

65 Bis esquina con Calle 7



Nice corner lot

3 Bedroom home
1 bathroom
Two car garage
Nice garden and surroundings
Large terrace

Lot size 202 m2
Construction 185 m2





Av. 20 south  No. 1240 y 1260 between 19 and 21 st.

2 Houses just a like side by side For Sale!

Mediterranean Style duplexes
Each have 3 bedrooms, 3.5 badrooms
Beautiful structure
Each with a Pool
Pull in parking
Gated
Located in a nice secure neighborhood
In need of repair!


Construction size: 207.63

2 lots #1240&1260 m2


FROM $279,000.00 USD

$160,000.00 USD EACH
CASA HACIENDA
CASA PAMELA
HACIENDA MONTE CRISTO #9

Calle 7, No. 918, between 40and 45


Lovely large home perfect
for families or entertaining
Features 3 bedrooms, each with private bath,
Fourth room to be used as a bedroom or office
with a seperate enterance
Enclosed parking, and warehouse space

Nice back yard with a beautiful pool
Third floor office with its own bathroom,
could be used as an apartment for guest

Fully furnished
with unique decorative pieces




25 Bis Entre 19 y 21

3 Bedrooms with private baths
(1st floor bathroom is handicapped accessible)
Open floor plan with a Caribbean feel
Enjoy the rooftop palapa with
great views and a bar area
Pool area has a hotel quality pool with water fall
Outdoor Shower

The Garden is a Mayan inspired reflection area
A walled, with security, compound of 3,
12 x 18 lots for a total of 648 square meters of land



North coast road, Country Club Estates
Second floor 1 Bedroom 1 Bathroom Condo
Steps from the beautiful sandy beach
Mediterranean styled Country Club Estates
Living room, dining room and kitchen along
with a balcony in the bedroom
Units share the rooftop bar, grill, pool
common area
Located right next to golf course
Update: To be Furnished soon!!



NEW REDUCED FROM
$595,000.00 USD TO


$460,000.00 USD

HOT DEAL
$550,000.00 USD

NEW REDUCED FROM
$159,000.00 USD TO


$149,000.00 USD
CASA JACK + 3 APARTMENTS

CARRIE'S GARAGE AND LOT
CASA CARRILLO

65 Av. Bis between Calles 13 & 15 Sur, Col. Marvilla

3 Bedrooms
Downstairs is a nice big living room, dining room with built in bar, kitchen, pantry, and storage closet.
1/2 bath and stairs to the 3 bedrooms and 2 baths

Each bedroom has a balcony terrace

When you enter the front gate, there is a one bedroom apartment to the right, another in the back, and another upstairs making this
an excellent property to live in and have rental income.
Unfurnished

Lot Size: 4,000 s.f.


15 Av.corner with Morelos Av, Centro


Double car garage built in the front of the lot
There is a large room upstairs that can be
converted into an apartment
The garden has a palapa but is
also constuction ready
Lot Size: 7.50 meter x 48.75 meter lot
(25 ft. x 164 ft. long lot)




Calle 8 is located between 50 and 55 Sur,
and bordered by 25 and 27 Sur.

2 story home offers 4 Bedrooms
Living Room, Dining Room,
Kitchen, 2.5 Baths, Laundry Room
Mini-splits, Jacuzzi
Parking for 2 Cars, Unfurnished,
1/2 Block to School & Supermarket




This pristine property overlooks
a charming local park.




NEW REDUCED FROM
$325,000.00 USD TO


$280,000.00 USD

NEW REDUCED FROM $170,000.00 USD TO


$140,000.00 USD

REDUCED FOR QUICK SALE




$99,900.00 USD



CASA NIKO

CASA SHIRLEY

CASA CASCADA & TOWER HOUSE

50 Ave bis entre Las Calles 17 y 19 Sur


Spacious 2 Story home
4 Bedrooms
(3 bedrooms upstairs & another bedroom/office downstairs with 1/2 bath)
3 1/2 Bathrooms
Beautiful kitchen w/ stainless steel appliances
Bar looking towards living room
Living room has high ceilings and large windows
Ample closet space throughout home
Stairway to rooftop up the back of the house
Nice outdoor shower
Fully Furnished

more photos>>>

****Modern style amenities****

Room to add a swimming pool!

GREAT FINANCING - 50% DOWN
2-3 YEAR FINANCING

65 Av. South between
Calles 13 y 15 South


Nice large home
3 Bedroom home
2 1/2 Bathrooms
Living Room, Dining Room, Open Kitchen
Mini-Split air conditioning in all rooms
Home has been a long-term rental
Large roof with terrace
Cover parking for two cars

!!!!!!UPDATES!!!!!!

House and iron protector bars have been freshly painted
New Stove/oven in the kitchen
Freshly painting the interior of the house can be
negotiated at time of sale


15 Av. #425 located between Morelos & 5 Av.

CASA CASADA
3 Bedroom 3 Bath Villa
Living/dining/kitchen faces the pool with nice waterfall, a jacuzzi and plenty of sitting space outdoors
Private bedrooms
2nd floor Master bedroom with large balcony
Garden with rich tropical plants

TOWER HOUSE
4 Levels offering a view of the ocean from the rooftop jacuzzi
Living room/dining/ Kitchen are located on the 2nd level

CORNER LOT - 4,235 s.f. total
$170,000.00 USD

Casa Casacada more photos>>>
Tower House more photos>>>

Corner Lot reduced to $140,000 USD

NEW REDUCED FROM $210,000.00 USD TO


$199,999 USD

NEW REDUCED FROM $165,000.00 USD TO
$149,900.00 USD

NEW REDUCED FROM $490,000.00 USD TO
$399,000.00 USD
CASA LAS FLORES
South Coast Highway Kil 14.5

3 bedroom, 3.5 bathrooms home.
This home features an additional private bedroom,
living room, dining, kitchen, bathroom in the Guest apartment.
Furnished home sleeps 12 comfortably
Fully equipped kitchen with bar, microwave, toaster, blender, etc.

All the bedrooms face the beautiful
azul crystal clear waters of the Caribbean
The living room is double high ceilings with excellent views to the pool and ocean.
The house is completely air conditioned, double car garage, a workshop, outdoor shower and dressing room, water sports storage room, and rinse tank.
There is a built in barbque grill at the Pool and plenty of beach chairs.
There is a stone walkway with hand railing down to
a small sandy area and entrance to the ocean.
Easy walk to all the beach clubs south and a 15 minute ride into town.
NEW REDUCED FROM $1,700,000.00
TO $1,400,000.00
Special viewing of this home
Contact us for details!

| | | | |
| --- | --- | --- | --- |
| PENINSULA GRAND C7 | | CASA TATIANA | DECK 12 |
| | | | |
| -SOLD- | -SOLD- | -UNDER CONTRACT- | -UNDER CONTRACT- |
| | | | |
| --- | --- | --- | --- |
| VILLA BELLA | CASA BONAVENTURE | CASA COLORES | LV 102 A |
| | | | |
| -UNDER CONTRACT- | | -SOLD- | -UNDER CONTRACT- |
APARTMENT BILLY
CASA ARENA
PALMAR 5E
$5,000 Pesos per MONTH / Por Mes
more photos>>>

Low Season $160 USD night / 3 nights min.

High Season $190 USD night / 3 nights min.


more photos>>>

$250.00 to $170.00 per night
morephotos>>>


CASA PRIVADA
CASA ZITA
VILLA COZUMEL "B"
LOW SEASON
NIGHT : $399 USD
HIGH SEASON
NIGHT : $599 USD
more photos>>>


$200.00 USD per night
Maximum occupancy 10 guest


HIGH SEASON NIGHT= $90 USD (min.3 nights)
HIGH SEASON MONTH = $1,600 USD
(Utilities included)


more photos>>>

VILLA BONITA
Corpus Christi neighborhood
Vista Bonita is a 3 story 3 bedroom Cozumel vacation rental villa located in the private little oceanfront community of Costa Del Sol. And, because Vista Bonita is 8 miles south of town, it's a very short boat ride to the major dive reefs.
Enjoy The Luxury Of a Private Townhome Without Sacrificing The Benefits Of a Resort!
• 3 BDRM / 3 recámaras
3½ BATH / 3 baños completos y 1 medio baño
• Panoramic Sea View/ Vista al mar
• Close to Major Dive Reefs / Cerca de los mejores arrecifes
• Dive Boat Pickup on Site / Muelle con acceso a embarcaciones par air a bucear
• Beachfront Community / Villas en la playa
• Oceanfront Infinity Freshwater Pool / Alberca con vista al mar
• Community Oceanfront Jacuzzi / Jacuzzi frente al mar
• Fully Air-conditioned / equipado con aire acondicionado
• Ceiling Fans / ventiladores de techo
• Gourmet Kitchen/ cocina equipada
• DVD Player
• CD Player
• Maid Service (optional) / servicio de limpieza (opcional)
• Satellite TV
• Internet Wireless, wi-fi Access / Internet inalambrico
• Free Phone Service to U.S. & Canada / Linea telefonica con llamadas gratis a U.S.A y Canada
• Linens and towels included (except beach towels) / Sábanas y toallas incluidas (exepto toallas de playa)
• Bedding: 2 kings, 1 queen, double sleeper sofa
• Maximum Occupancy: 8 guests/ Ocupacion maxima para 8 personas
• No Smoking (Smoking on terraces only) / No fumar ( solo en terrazas)
$2,500.00+ Utilities USD/Mo. Minimum Rate $300.00 USD per night
$1,500 USD per Week
IRONMAN Cozumel Cozumel, Mexico Nov 26, 2017
With a Mexican heart and a Caribbean soul, Cozumel is a paradise where tradition, great food, pre-Hispanic culture and awesome racing conditions come together. Famous worldwide for its coral reefs, there are plenty of water sports such as diving, deep-sea fishing, snorkelling, kayaking and more. You will be surprised by the amount of things you can do in such a small island.
As for the race…get ready for a swim PB, a flat fast bike course and a pretty quick run where a barrier of spectators will cheer you along the way.
Annual Cozumel Humane Society Halloween Party
Come out and join in on the fun on October 28th, 8:00pm at Kondesa
Costume contest
Noe and the Classics performing
Mexico: Safe or Dangerous? The Definitive Guide.
Mexico gets a worse rap than it deserves. The thing is to just be smart about where you go. While some cynical travelers say the State Department's General Information Program and travel warnings are overly cautious and politically motivated, the department has taken extra steps to be nuanced in explaining the risks for Mexico.
Among the regions with no advisory in effect: Baja California Sur, Campeche, Chiapas, Guanajuato (home to the mountain town of San Miguel de Allende), Oaxaca, Quintana Roo (the region containing Tulum and Playa del Carmen), the Yucatan, and Mexico City. "Much of Mexico is in the clear," concludes Martineau, who still suggests that travelers to Mexico (and elsewhere) register their trips through the STEP program on step.state.gov, which updates travelers in real time about protests, airport closures, or other problems that arise during their trip and facilitates contact with families should there be an emergency. Adventure travel companies across Mexico say the same thing: Many destinations are safe for travelers—you just need to be selective about where you go.
October weather in Cozumel

Cozumel is generally wet although the days are warm. Despite the fact that there are 14 days of rainfall to an average of 218mm, you can expect to enjoy 8 hours of sunshine everyday. The average temperature for the month is 82F with the daytime high temperatures being approximately 86F. There is a drop at night when things cool down with the evening sea breeze driving some cool effects on the island.
Join the Cozumel Humane Society for the 4th. Annual Putts for Paws Golf Tournament, held at the Cozumel Country Club.
9am Tee off time for a 18 Hole, 4 Player Scramble.
All proceeds will benefit the Humane Society of Cozumel Island, who runs the only FREE spay and neuter program in all of Latin America!
To register email pets@humanecozumel.org
(987) 869-2345
(987) 869-1244
(987) 869-0476
USA 214-230-6601

OFFICE HOURS MONDAY TO FRIDAY 9 TO 5 PM
OTHER TIMES BY APPOINTMENT
Cozumel Living has relocated & have a new number!
NEW MX# : 869-0476 but please remember our US# 214-230-6601 that we can be reached at M-F 9 to 5 and Sat. 9 to 1 pm.
Come check out our new office, we are still located at the same address but next door to the old office!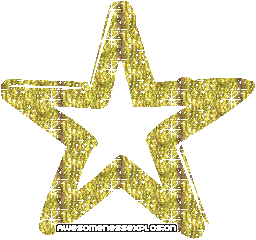 Meet Our Team!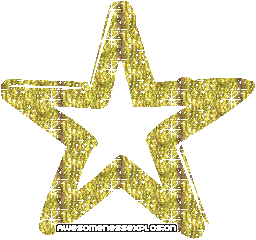 Nancy Edwards

Broker

Doug Pickett




Agent

Mandy
Elorduy


Agent &
Office Assistant


Santiago
Caro

Office Administrator

Heather Sherman

Web Administrator

Nancy Murray

Agent

Laura Moreno

Rental Agent

Francsico Ramos


Agent

Adiel
Jimenez


Runner
For more information About Us... click the link http://cozumelliving.com/contactUs.htm